Name: Dan
Role: Technology Consultant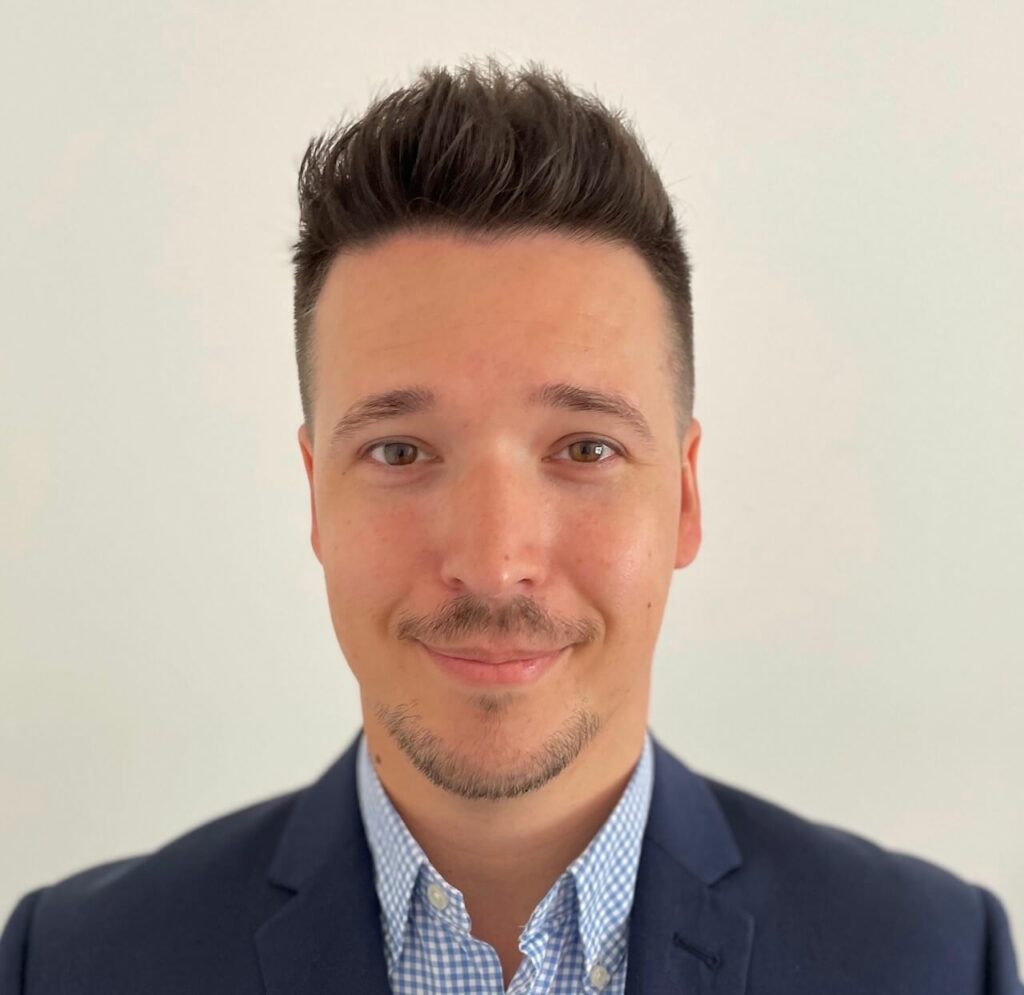 What do you do at Bespoke?
I work as a Technology Consultant, which primarily means I use my knowledge of the Power Platform to help our clients solve their business challenges. I'm also very fortunate that I get to support lots of different areas of the business such as pre-sales, development, marketing & more!
What excites you about your role?
There's lots to be excited about! The Power Platform is constantly evolving so learning and mastering new technology is a fun challenge, and it's a joy to showcase these new capabilities to our clients. I love that I can learn something new every single day and be supported by an incredible team here at Bespoke.
What was your most memorable work-related "win" or achievement?
It's hard to choose one to be honest! There have already been a few milestone moments during my short time at Bespoke, but my favourite so far is delivering a presentation and live AI demo at one of our partner events. From initially being very nervous, feeling the 'imposter syndrome' and having doubts, to stepping on stage and delivering a session that received incredible feedback felt really really good. I'm proud of myself for that.
What activities do you enjoy doing?
Outside of work I'm kept busy by my two young children, however when I get some time for myself, I really enjoy classic films, vintage photography and a good walk!
Is there a skill or hobby you've always wanted to learn but haven't had the chance to yet?
I've always wanted to be able to speak a second language fluently, however I've not had the discipline to make it happen yet. Sometimes I'm keen to learn Spanish or Portuguese, and the next day I'll want to speak Japanese! I can't seem to land on one right now.
What's your favourite office snack or treat?
I have a weakness for a good chocolate cookie, those triple chocolate ones that are so soft and chewy. I just can't seem to not buy them when I go shopping and I wonder why I never lose any weight at the gym…
Are you a coffee or tea person? Any particular preferences?
Tea, strong with no sugar. I hate the taste of coffee but love the smell of it. I've tried so many variations to see if I can like it, but it's always been a dead end. I think I really just want one of those fancy coffee machines in my kitchen.
Is there a dish or recipe that you love cooking or enjoy eating the most?
I won't profess to be an excellent chef but I do make a good cake now and again. I have my own version of 'salted caramel millionaire shortbread' that I make and some say it's the best thing they've ever tasted. Their words, not mine.
If you could write a book that was guaranteed to be a best seller, what would you write?
I'd write the rest of the 'A Song of Ice and Fire' (a.k.a Game of Thrones) series because the show ended so so badly, and the fans need a good ending to the books – which doesn't look like it's happening any time soon!
What's a little-known fact about you?
I started my career in teaching! It wasn't long before I made the switch to IT. Too many headaches!
If you could meet yourself from 10 years ago, what advice would you give?
Just get started. If you have an idea or something you want to try, just do it. Too many people, myself included, spend too much time thinking about doing something rather than just getting on with it. If it succeeds, then you'll be glad you started now. If it fails, you've learnt a quick lesson and it's easy to move on to the next thing.
Is there a quote or motto that you live by?
"Time is money; Money is power; Power is pizza; Pizza is knowledge. Let's go!" — April Ludgate
What are two things that make you happy?
My children playing/laughing together, and having family & friends over for dinner and drinks. My family make me very happy!
What's your definition of work/life balance?
To be able to give my family all of the love and attention they deserve whilst simultaneously being a valuable asset to the company. My aim has always been to grow my career without any detriment to my home life. It's not always easy, but I feel like I'm getting closer!
Do you have any book or movie recommendations you'd like to share?
I'm currently reading 'The Wool Trilogy' by Hugh Howey. It's an awesome sci-fi series and I'd highly recommend it! – Apple recently released a TV show called 'Silo' which is based on these books.
To read more Bespoke Team interviews, click here.