It's no secret that having properly implemented business intelligence (BI) empowers your business in endless ways – from improved decision-making to boosted sales to solving complex problems.
Power BI is one such solution and has the ability to truly transform your business. However, what happens when a company doesn't necessarily have the time or resources to fully make the most of the platform? Can they still benefit from what Power BI has to offer?
Luckily, by partnering with a reliable and experienced Power BI consultant, you can unlock its full growth potential, even without any in-house know-how.
Let's have a quick refresh on just why Power BI is as powerful as its name suggests.
What is Power BI?
Microsoft's Power BI is a cloud-based business intelligence platform that allows users to consolidate their data all in one place and bring it to life with clear, meaningful insights. At the same time, Power BI is loved for its ease of use, cost-effectiveness, and robust security. Using the simple drag-and-drop interface, data can be easily consolidated and evaluated, before presenting interactive dashboards that can be shared with others at the click of a button.
Due to its multitude of data analysis features, wide integration with various data connectors and easy-to-digest visualisations, it's one of the leading BI tools on the market, often preferred by data consultants.
Benefits of working with a Power BI expert
While Power BI is a widely accessible tool for employees of all levels, there are some deeper insights and features available that could be tricky for some companies to leverage without the help of a Power BI expert.
Here are some of the main benefits of working with a Power BI expert.
1. The best-suited Power BI solutions for you
First thing's first – domain knowledge. It may sound basic, but working with an expert who has a great depth of knowledge in Power BI can help your project get off the ground all the more quickly, as well as dealing with any problems and issues as they arise.
Power BI developers have already solved different levels of problems in the past, putting them in a unique position to bring about your desired goals much faster. On top of this, they'll also be able to bring their detailed learning and best practices with them, giving your team insights that they wouldn't necessarily have otherwise. They'll also be there to answer any questions you may have about your BI dashboards, giving you accurate and detailed answers.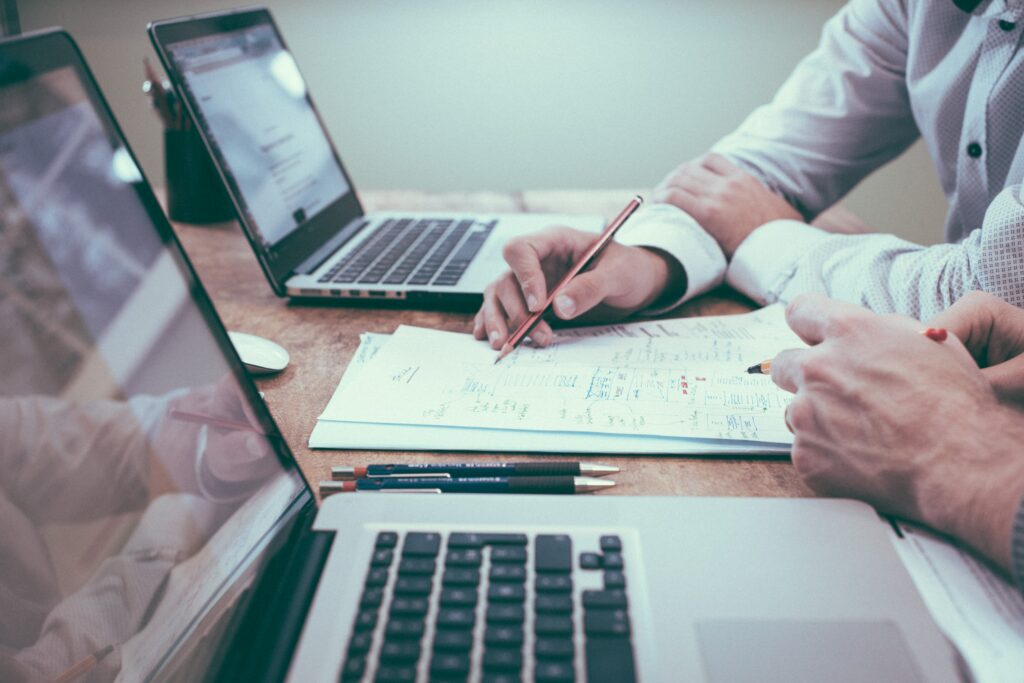 2. Exceptional data security
Microsoft Power BI offers some impressive features to keep your data incredibly secure. Using its Row-level-security (RLS), keyholders can control who has access to different levels of the software by establishing the filters' roles. This means that only team members you grant access to for certain reports will have access, and these control privileges can be applied to various team heads in other departments, as well.
A Power BI consultant will have an advanced knowledge and awareness of Power BI's security features, which can be extremely handy early on in the set-up process, or for organisations with more complex security needs. Whatever your unique requirements, your expert will be able to help you build secure and robust BI solutions.
3. Advanced analytics & improved data insights
One of Power BI's main strengths is how easy it is to generate simple dashboards with clear, meaningful visualisations. Organisations are able to seamlessly adopt Power BI without needing to take staff through rigorous training, or overhaul their current systems.
However, there are some situations which may require more critical analysis, for which you'll need tool-specific knowledge and a data analysis background. It's at times like these it's useful to have a BI consultancy on hand.
Power BI developers will be able to make full use of Power BI's advanced analytical features, where your own team may not. Thanks to open-source programming languages like R and Python, a Power BI developer can present advanced business solutions such as smoothing, machine learning, deep learning, and predictive trends.
4. Fully customised interactive dashboards
As touched on earlier, Power BI's easy-to-use dashboards are capable of presenting all manner of visualisations, many of which are intuitive and can be easily customised to suit your needs. And because Microsoft openly shares the codes to these visuals, Power BI developers also have the freedom to write or adjust these source codes and share them with others.
So what does this mean for you? If you choose to work with a BI consulting company, you can look forward to completely tailored, interactive dashboards that take your insights to a whole new level.
5. Keep up with the latest features
Power BI is constantly being updated, with new visuals, data models, connectors and reporting features added every month. In order to make the most of these new improvements, it's important to have a data analytics team with their finger on the pulse, as well as the knowledge of how to best use these new innovative features.
When working with a Power BI consulting business, you won't need to worry about missing out on any of these new features. Each time something new is added that could benefit your data strategy, it'll be automatically integrated into your dashboards. And because Power BI developers have a more complete knowledge of how these updates work, they'll know precisely how and when to implement the changes too.
6. Boost your in-house team's strength & expertise
Many business owners would agree that it can be tricky finding talented business intelligence or Power BI experts to hire in-house. This is one of the huge reasons why outsourcing is so popular, as it enables you to strengthen your in-house team, without the time-consuming or costly processes.
With an adequate amount of transparency, your chosen Power BI consultancy can even pass some of their knowledge and skills onto your in-house team. This makes the benefits of outsourcing more long-lasting as your business will have an increased capacity to deal with issues as and when they arise. Some BI consulting companies even offer additional training services that focus on teaching their clients the essentials to run their marketing campaigns more effectively using various business intelligence strategies and tools.
Finally, Power BI professionals bring with them a vast array of other resources that can actually help to scale up your business. From experts trained in business analytics to database management; data security to data importation…these additional resources give your own staff the chance to focus on their own core skills and operations, while the tech side is handled by somebody else.
Looking for a Power BI consulting service?
Here at Bespoke, we've been helping businesses with their data analytics strategy for over 10 years. Whether it's making the initial switch from Excel to Power BI, or making Power BI work better for your unique situation and needs, we can support every step of the way.
Drop us a line to find out more about our Power BI consulting and custom data solutions.