Today, healthcare organisations are producing and storing more data than ever before! There are electronic medical records, lab reports, financial metrics, pharmacy reports and more. But, despite the vast amount of data available, they offer very little insightful information. This is where adopting a healthcare dashboard in Power BI is an absolute game-changer! Not only does it give you easier access to view and analyse all of your data, but it also allows you to make informed decisions to move the organisation forward.
What is a Power BI?
Microsoft Power BI is a tool for visualising and analysing business intelligence (BI). It allows you to import data from a variety of cloud and on-premises systems to build dashboards that track metrics important to your organisation.
Power BI allows you to embed rich dashboards and reports in your existing reporting software. Even though its dashboards, reports, and visualisations go beyond bar charts and pie charts, you don't need to be a tech whizz to get started! Absolutely anyone can make use of it.
You can also use Power BI to prepare and manage high-quality data to use across the organisation in other tools, including building low-code apps on Microsoft's Power Platform.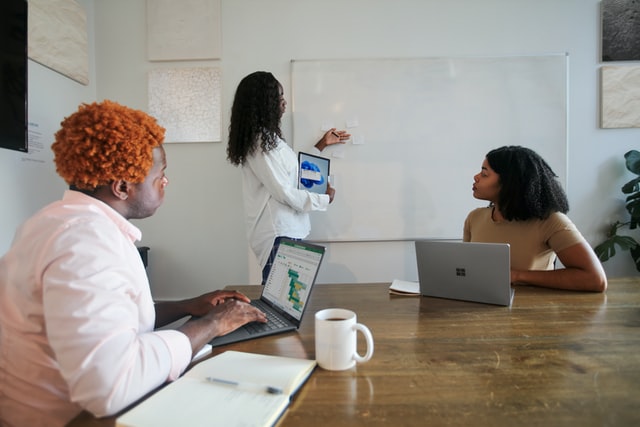 Benefits of Power BI in healthcare
Using Power BI in healthcare can help sales teams, physicians, executives, administrators, and others to make sense of the mountain of data.
Presents key data clearly
Analyses and identifies data trends and patterns
Makes complex data easier to understand
Facilitates decision-making by making data more accessible
Delivers clinical insight with ease
Multi-departmental data management made easy
Single source of truth
Simplified reporting
Eliminates the need to email/share large Excel files
Shared analytics platform
Get alerts and notifications when values change
Access your data from anywhere
6 reasons all healthcare organisations need Power BI
Improve patient pathway experience
Patient satisfaction is the ultimate goal of the healthcare industry. As well as providing better data organisation, Power BI allows you to analyse KPIs and stats with ease. For example: calls handled vs. forecasts, triaged processes, outcomes, symptoms segmented by age, and so much more.
Having access to this high-level data enables healthcare organisations to improve processes, reduce customer touchpoints, and ultimately improve patient experiences.
Increased sales performance
Trying to decipher NHS data is no simple task! Due to the lack of usable marketing intelligence, building out sales territories, pinpointing focus areas, and measuring performance is near impossible.
Using Power BI, you can easily analyse market demand, segment your sales teams by region, and make sure your targeting is as effective as possible.
Improves team collaboration
​​Typically, individual departments pull together their own information and keep it siloed: accounting has one spreadsheet; human resources has another. Consequently, it is hard to collect insights across departments.
Power BI provides a single location for all your information so it can be shared easily within your organisation. It leads to fewer misunderstandings and more accurate comparisons because everyone is on the same page.
Informed decision making
Almost every organisation has areas in which resources or time could be used more efficiently. However, without a comprehensive reporting tool, it can be difficult to stay on top of things and identify areas needing improvement.
Using Power BI, you can forecast and extrapolate trends based on real-time data. You can input different variables and see how they might impact your organisation in the future, allowing you to make better fact-based decisions.
Empowers healthcare professionals
By using Power BI, healthcare organisations can quickly analyse their data and share insights, dashboards, and business intelligence reports with others.
It's also possible to analyse departmental data, including finance, administration, medical training, and pharmacy, to gain actionable insights that enhance the work of healthcare professionals.
If those weren't enough to make you say "how do I get started" – we've listed 7 more reasons you should adopt Power BI.
Enhanced data security and compliance
When it comes to data security and compliance, healthcare organisations must be extra cautious about data breaches, privacy concerns, and security loopholes. A key feature of Power BI is that it offers full security and privacy protection for healthcare data, ensuring strict compliance and privacy.
Power BI is compliant with; ISO 27001, ISO 27018, EU Model Clauses, HIPAA BAA, and UK G-Cloud. It can also be modified to comply with GDPR, CCPA, and local data protection laws. Healthcare personnel and organisations can easily share patient data with Power BI's superior encryption security.
Power BI in healthcare examples
To help give you an idea of what Power BI looks like in action, let's take a look at a real-life example…
Proveca came to us looking to increase their sales in the UK. To do that, they needed data insights that gave them a better understanding of the size and opportunity of the market.
The solution they were using was a simple off-the-shelf dashboard that was fed by NHS prescription data, however, it had limited functionality. To help them make more informed decisions, they needed something that allowed them to better interrogate the data.
​​We developed a custom dashboard containing two important views; one that identifies key opportunities, and one that identifies market trends in general. The data supplied to the custom dashboard was a consolidation of many large publicly available data sets, taking only the fields important to the client.
Using the dashboard, Proveca's team is now able to drill down to specific prescription data at the CCG and GP practice level.
We also integrated Proveca's own commercial data into the dashboard. This has allowed them to view the full picture of their business performance, as well as forecast with pinpoint accuracy.
You can check out more of our Power BI healthcare case studies here.
Getting started with Power BI
We're not just saying this when we say "Power BI is a game changer"! We've seen firsthand the positive impact it's made on healthcare organisations and pharmaceutical providers! So, if you're interested in learning more about how to get started with Power BI and get your organisation on the path to data-driven success, just drop us a line and one of our friendly advisers will be in touch.