These past couple of years have been turbulent for the healthcare industry. Not only have providers had to navigate the COVID-19 pandemic, but they have also had to transform how they manage and deliver their services.
The whole world moved online in the space of a few months. So, it's no surprise that many healthcare and pharmaceutical companies had to quickly find new ways to improve patient experience, coordinate care, and drive operational efficiency.
Whilst that might seem like a difficult task. With the help of Power Platform for healthcare and PowerApps, it's much easier to achieve than you think!
In case you're wondering what the heck we're talking about, here's a quick overview before we get into the Power App examples…
What are PowerApps?
Microsoft PowerApps are a collection of apps, services, and connectors, that enable a quick development environment for creating custom apps for your organisation.
PowerApps give users rich business logic and workflow features. Meaning, that you can take all those tedious manual business procedures everyone hates and turn them into digital automated processes.
The benefit of developing your own apps is that you can completely tailor them to your organisation's specific user demands and the way your workers operate.
Believe it or not, PowerApps are also a great money saver! They allow companies to produce a greater number of applications in the same amount of time. They're also low-code. This means you can often eliminate the need to hire an app developer to create more simple apps.
How can PowerApps help healthcare companies?
The healthcare industry generates an immense amount of data every single day. The majority of that data is fragmented and stored in locations that even Sherlock Holmes would struggle to find. If you do manage to uncover the information, it's often unfit for purpose and doesn't provide any real value.
By integrating the Power Platform for healthcare and making use of PowerApps, healthcare providers can easily access the insights they need to save money and improve patient care. It can also be used to help identify any gaps in healthcare delivery and forecasts the need for more resources.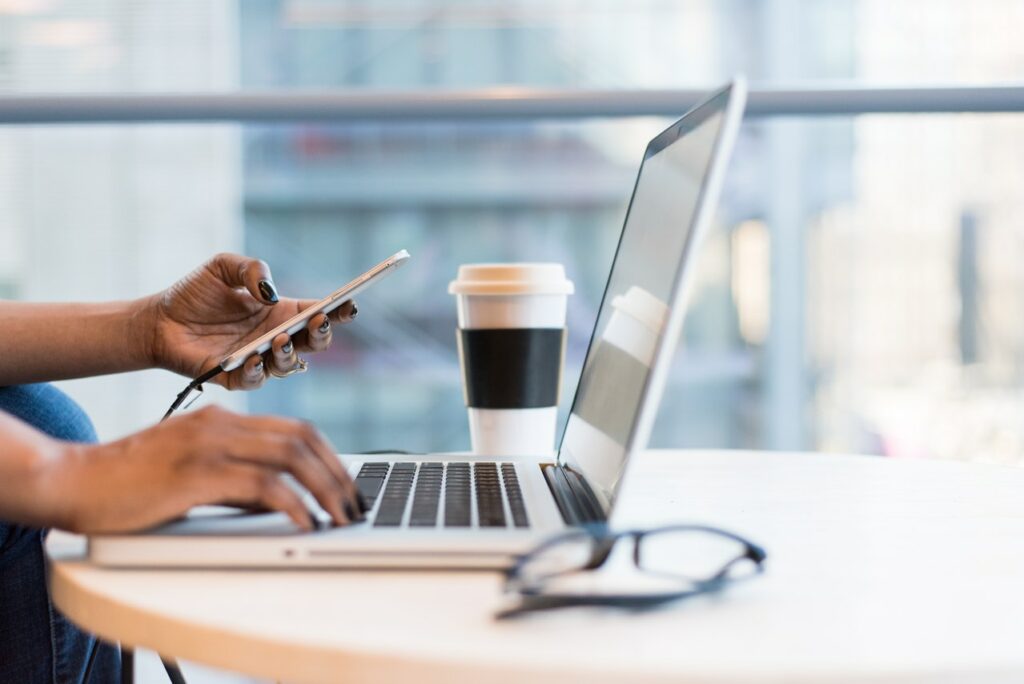 Healthcare Power App Examples
So, where exactly does PowerApps fit into the healthcare industry?
Let's take a look at some of Power Apps best examples…
1. Simple orders/ intake forms
Because PowerApps can be used on the go, they're ideal for sales teams who need to go out on-site to visit clients. With a few clicks of a button, they can check stock levels, complete sales orders, and gather client info – all from their mobile device.
2. Enhance customer experience
Keeping customers engaged is a difficult task! Particularly in the healthcare industry. To help nurture those relationships you can create a powerful app that allows them to view your latest insights, stay up to date on news/ events, and receive notifications on any product launches.
You can even monitor who's been using the app, allowing you to identify your most engaged customers.
3. Detailed product information
With strict rules and regulations concerning pharmaceuticals, providers need to be cautious when it comes to distributing medicines. Having accurate product information for the sales reps and pharmacies is a must!
By using PowerApps in healthcare you can build an application to determine the attributes and information necessary for a particular product. Once the qualities have been identified, the data can be added and recorded. As a result, your bespoke healthcare sales teams and customers can gain easy access to product information.
4. Frontline communications
Frontline employees can use the powerapps planner and mobile apps to track crucial data points and communicate their needs. These modules can be engaged individually for:
Reporting on the current condition of personnel and equipment in use
Keeping track of the supplies on hand on each level or section of the hospital/facility, as well as the pace at which they are utilised
Requesting extra staff based on department, responsibility, and urgency
Accurately tracking and reporting COVID-19 positive cases
5. Capture meetings like a pro
How often do you scribble notes down and then have to try to decipher what you wrote? With a meeting capture App, you'll never miss a thing! Take notes, attach photos, upload dictations, and send emails to attendees with planner tasks. You can also pin it to your MS Teams for even easier access.
6. Self-service patient registration
Creating a patient registration app where patients can self-register and all of their information is safely stored is just one of the healthcare applications examples. Doctors can then access and review the patient's info via the application. This not only makes the registration procedure much easier, but it also saves GP's time allowing them to focus their efforts in other areas.
7. Head-ache free employee onboarding
Stress-free onboarding. Who wouldn't want that? And, with PowerApps, you can!
Onboarding tends to involve multiple departments, which usually leads to delays in approvals. As a result, new recruits turn up for their first day of work waiting for equipment and digging through unnecessary paperwork.
By using PowerApps in healthcare, you can create seamless workflows that ensure new starters get everything they need to carry out their job. You can also integrate various data such as policies, standard operating procedures, contacts, and forms into a single platform.
8. Simple resource requests
There's always a great demand for additional resources in clinics and hospitals. With PowerApps, you can give staff a simple way to track and manage their resource requests. This could be for replacing outdated equipment or for requesting new products.
You can include an approval procedure and filter options based on each department, so that staff only see the resources that are available to them.
These are just a few of the healthcare Power App examples you could try out. But, the sky really is the limit when it comes to creating Apps that work for you. 
At Bespoke XYZ, we specialise in transforming complex Healthcare data sets into user-friendly apps and dashboards that can be used to analyse the most detailed and comprehensive data sets.
But, don't just take our word for it!
Here's what Paul Newman, Commercial Director at Peak Medical had to say about working with us…
"Bespoke has broken down huge external datasets, taken only the fields of relevance and produced really easy-to-use dashboards for both management and sales team functions. What's more, our own data is incorporated which takes our market intelligence to the next level! The end result has completely transformed our approach, our sales team is engaged and much more informed, which in turn means we are making much better business decisions!".
If you're looking for the same kind of results as Peak Medical, drop up a line and one of our friendly experts will get in touch.
Whether it's integrating external pharmaceutical data, or making better use of your existing data – we can help.