When it comes to productivity, automation is key to business success. And, with various services, products, and solutions out there, it's tough to keep up, let alone choose the 'right fit' for your business. So, it's no surprise that one question that pops up regularly is: Power Automate vs Logic Apps?
Whilst both options have similarities, including their low code development, there are some significant differences between the two.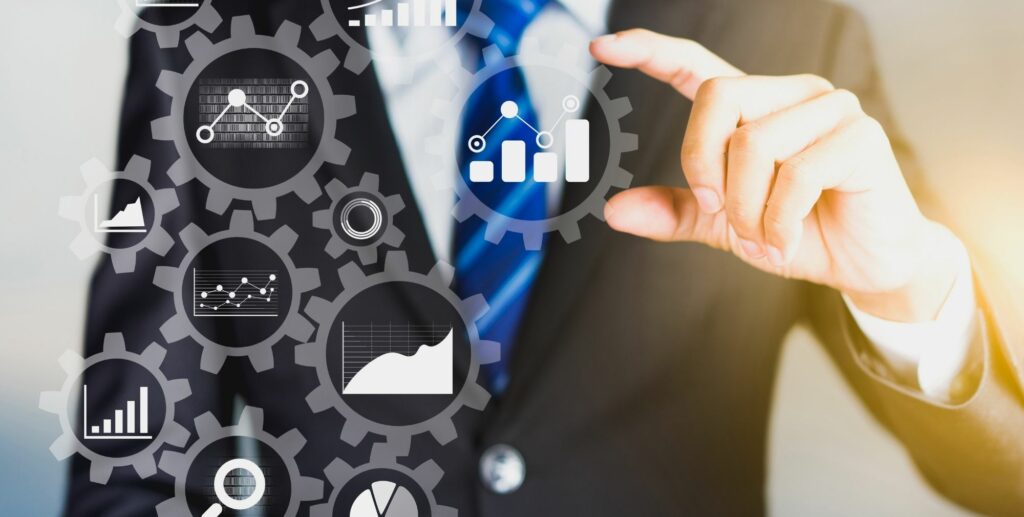 What is Microsoft Power Automate?
Power Automate, previously Microsoft Flow, is an online tool which can extend Microsoft 365 applications and Dynamics 365, as well as provide process automation using the hundreds of connectors allowing you to create automatic workflows across apps and services to synchronise files, get notifications, and gather data
Power Automate examples:
When you get an Outlook email attachment, save it to your OneDrive folder.
Set up weekly notifications from a CRM system for financial operations and sales analytics.
Copy files between Dropbox and SharePoint whenever you create a new file.
Receive an alert on Outlook or Google Calendar when a new Eventbrite event is scheduled.
When you tweet with a hashtag, those tweets are automatically saved to a specified SharePoint site.
For more examples, check out our blog '10 Ways You Should Be Using Power Automate'.
What are Azure Logic Apps?
Azure Logic Apps is a cloud-based platform for designing and deploying automated processes that connect your apps, data, services, and systems. You can easily design highly scalable integration solutions for various business scenarios with this platform.
Logic App examples:
When a certain event occurs, such as the upload of a new file, you can use Office 365 to schedule and send email notifications.
Customer orders are routed and processed between on-premises systems and cloud services.
Upload files to Azure Storage from an SFTP or FTP host.
Monitor tweets, assess sentiment, and set up alerts or actions for topics that need to be reviewed.
So, looking at the two, Power Automate is intended to automate certain workflows for productivity, whereas Logic Apps is intended to automate specific tasks inside your business.
Both Power Automate and Azure Logic Apps are workflow services which you can use with hundreds of connectors to both Microsoft and 3rd party services to automate processes, integrate systems and implement business process flows. Both options aim to considerably minimise work while rapidly building and automating procedures across services, allowing you to focus on higher-value activities.
Key differences between Power Automate and Logic Apps
While Power Automate is built on top of Azure Logic Apps, there are some distinctions in the environments from which they are utilised, such as Office 365 and Azure, which give unique capabilities and alternate development techniques.
| | | |
| --- | --- | --- |
| Description | Power Automate | Logic Apps |
| Users | Office workers, business users, SharePoint administrators | IT professionals, developers and integrators |
| Licensing Model* | Per-User License in Office 365 | Consumption-Based or Fixed Pricing Model via an Azure Subscription |
| Flow Creation | Web-Based Designer, Web and Mobile UI | Visual Studio, JSON Definition and Web-Based Designer |
| Restricting Connectors | Data Loss Prevention | Azure Policy |
| Error Handling | Flow Checker – displays a list of errors within the Flow. | Save Failed – highlighting errors |
| Trigger Types | Automated, Instant, Scheduled, UI Flow, Business Process | HTTP (Automated), WebHook, Scheduled, HTTP Call (Manual) |
Which should you choose: Power Automate or Logic Apps?
Well, it really does depend on your requirements. The right choice for your business, might not be the same as another.
Having said that, here are…
6 reasons to use Power Automate instead of Logic Apps
1. Power App integration
Being able to quickly run a complicated set of actions at the click of a button – what's not to love? Power Apps is a Microsoft tool that allows you to develop bespoke apps to meet your internal company needs by leveraging several Office 365 and Microsoft platform capabilities. Using Power Apps and Power Automate together creates the ultimate productivity-boosting machine!
2. Licencing
With Power Automate, you know your monthly expenditure, it's billed either per user or per flow – nice and simple.
Even better, for scenarios based on Office 365 or Dynamics 365, you might already have what's known as Limited Use rights allowing you to automate processes within the context of those applications.
The pricing for Azure Logic Apps on the other hand is a little more complicated! You can choose either the fixed price model or the consumption model.
The consumption plan charges you on a per-usage basis. Each step of your process that is completed counts as an "action". If there are 10 steps in your process that you execute every hour, that equates to around 7,400 "actions" each month. So, you'll need to do the calculations to figure out which Logic App price model is the most cost-effective.
3. Mobile App
One of the major benefits of Power Automate is that you can access it from anywhere. You can create automated workflows between your favourite apps, receive push notifications to grant approvals, and more – all from the palm of your hand.
4. Approvals
Waiting for approvals is a gripe of many businesses, and something you won't find with Logic Apps.
With Power Automate you can start the approval process every time a document is uploaded into SharePoint. The approver will then be notified of their pending approval and allow them to respond from either their workstation or mobile device.
5. Easy-to-use
Logic Apps are aimed more toward IT professionals. Power Automate, however, is accessible to everyone! So, even those with basic tech skills can leverage its many capabilities. There are hundreds of ready-to-use templates along with a simple, user-friendly drag-and-drop interface. As a result, every level of the organisation can become more productive.
6. Data loss prevention
Your company's data needs to be easily accessible for decision-making, but it also needs to be safeguarded so that it is not shared with audiences who should not have access to it. Power Automate allows you to set and enforce policies that govern which connections may access and exchange business data.
7. Power Automate with Robotic Process Automation
An optional add-on to Power Automate is Robotic Process Automation (Power Automate Desktop) which adds further capability, allowing you to automate processes using legacy apps, where integration options are limited.
Need help with Microsoft Power Automate?
Bespoke XYZ is a Microsoft Designated partner who has been working with Microsoft technologies for over 10 years, including Power Automate. So, if you're interested in adding Power Automate to your company operations, get in touch with our friendly team to learn more about how we can help.