Getting things approved is an essential part of almost every organisational process, whether it's a holiday request, customer quote, or budget plan. And, waiting for those approvals can be somewhat of a headache. Unless you're using Microsoft Power Automate, that is!
By leveraging Power Automate flows, you can manage the approval processes across multiple platforms, including Dynamics 365, SharePoint, Salesforce, OneDrive and many more. Meaning, that the once dreaded approval process becomes simpler and more efficient. Not only will it save valuable time, but it also enforces compliance procedures and creates a clear audit trail.
What is Power Automate?
Microsoft Power Automate (previously known as Microsoft Flow) is a simple yet sophisticated tool that automates processes and operations within your business. Rather than having to invest in expensive new software, you can connect Power Automate to many of the tools or apps you're already using.
You can get started quickly using templates or by creating bespoke workflows from scratch – no coding necessary. Simply choose the template you want, fill in the blanks, and you're ready to go!
How does Power Automate work?
Power Automate flows are driven by triggers and actions.
A trigger initiates the flow – e.g. receiving an email with an attachment
Once the flow is activated, an action occurs – e.g. the email attachment is copied to OneDrive and a notification is sent to an approver (flows can contain multiple actions).
These flows are categorised into: cloud, desktop and business process flows.
Cloud flows include:
Automated – triggered by an event e.g. an email received from a specific user
Instant – triggered manually from the mobile or desktop app e.g. sends a reminder to the team at the click of a button
Scheduled – triggered on a pre-determined date/time
Desktop flows extend Power Automate's existing robotic process automation (RPA) capabilities by allowing you to automate all repetitive desktop processes.
Business process flows are based on predefined steps that help people to complete tasks quicker and with fewer mistakes.
Utilising the Power Automate approval process
When you use Power Automate approvals, you can have the assurance that the right people are involved in the decision-making process. Not only does automation make the process quicker and more efficient, but it can also improve the quality of decisions by increasing transparency, accountability, and communication between stakeholders.
The approval flow in Power Automate brings together the people involved in approving transactions. It provides visibility of the progress at each stage along with alerts when things go awry, such as delays or rejections. This keeps everyone up-to-date, so there's no need for constant back and forth between teams.
For those with strict compliance policies such as Sarbanes Oxley (SOX), you'll have a clear audit trail including supporting documentation all in one place. No more panicking and having to sift through multiple files and emails to appease the auditors.
How to create an approval flow in Power Automate
Flows can be created quickly and easily, so even users with only a basic understanding of Office 365 can create simple automations to help with day-to-day business operations.
To get started you can:
Use an existing template – Search the list of approval templates for your scenario, then follow the steps to create a flow that meets your requirements.
Tweak an existing template – if one of the templates works, but doesn't exactly fit your needs, create a flow from that template and then tweak the flow to your liking. You can do this by adding, editing, or removing triggers and actions.
If you're looking for something a bit more advanced, get in touch with one of our helpful advisors to learn more about how Bespoke XYZ can help.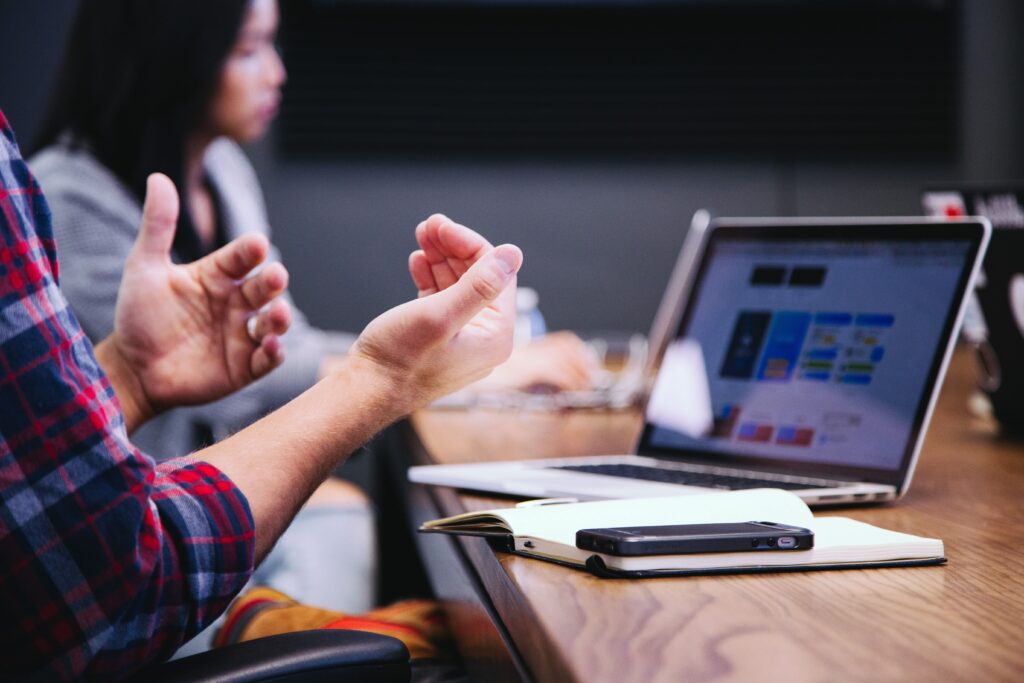 Power Automate use cases
Curious as to how automated approval processes can help your organisation? Here are a few examples…
Holiday requests
Holidays are important. And, if staff are requesting time off by sending an email or pinging you a Teams message, they can easily get missed.
When an employee requests leave using Power Automate, a notification is sent straight to their manager, along with reminders to review the action needed. This can be paired with a simple Power App to give the approver an overall view of the team's holidays and help them make a decision. Once actioned, a notification is sent to the employee informing them of their manager's response.
Expense approval
A paper-based approach to expense management is time-consuming and complex. Being confronted with a pile of receipts and expense forms isn't anyone's idea of fun – especially when multiple employees' expense reports need to be checked!
By leveraging Power Automate, you can streamline the process by implementing business rules. For example, if an employee submits a request and hasn't included a receipt attachment, it will be automatically rejected. Similarly, if a claim exceeds a certain approval threshold, it will be automatically re-routed to a higher level approver.
Purchase order approval
One of the many frustrations for those who work in the purchasing department is losing paper documents and determining who has approved what, by what date, and why.
With Power Automate, employees can simply submit purchase requisitions and the automated approval workflow does all of the heavy lifting for them. Requests for approval are routed, internal controls are automated, and all relevant approval data and actions are tracked along the way.
Document approval
Critical documents often require approval before they can be sent to stakeholders or external customers. It's a time-consuming process that usually involves multiple members of staff.
Instead, you can create a Power Automate flow that automatically sends approval requests whenever a new document is uploaded to SharePoint. The appropriate team members or approvers can then be alerted via Microsoft Teams, allowing them to respond swiftly and easily.
Power Automate can help with more than just approval processes! Check out our blog on 10 Ways You Should Be Using Power Automate for ideas on how it can transform your business.
Need help setting up Power Automate?
Whether you're evaluating your business needs, looking for packaged industry solutions, or just getting started with Power Automate, our experienced consultants will help you every step of the way.
Just drop us a line and one of our friendly experts will be in touch.