What version of Excel are you using? Microsoft regularly provide upgrades to their editing platforms, offering new features, but with upgrades come inevitable pros and cons in practical usage.  We wanted to look at the Excel landscape of our readers, to help assess whether it's time to review your current version and consider upgrading, or if there are alternative cost-effective options by tweaking your current systems of working.
Which Version of Excel Do You Use?
To find out which version of Excel you are using, do the following: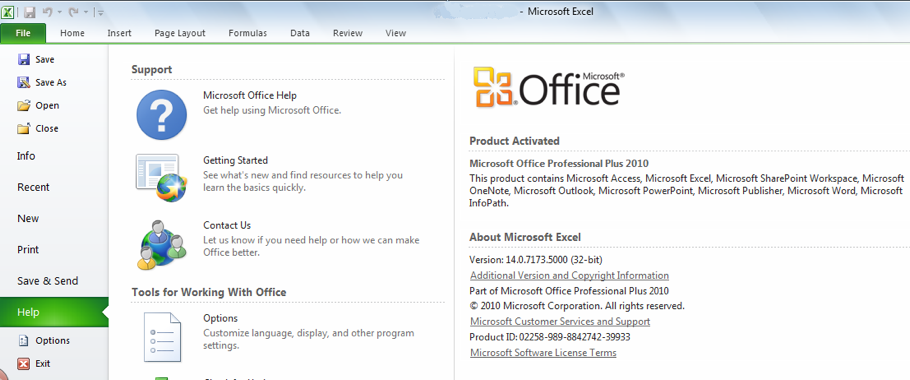 Create a new Excel document
Select File menu (top left), the either Account or Help
UnderProduct Information / Product Activated, you'll see your Office version and possibly your full version number, as in the images above and below here.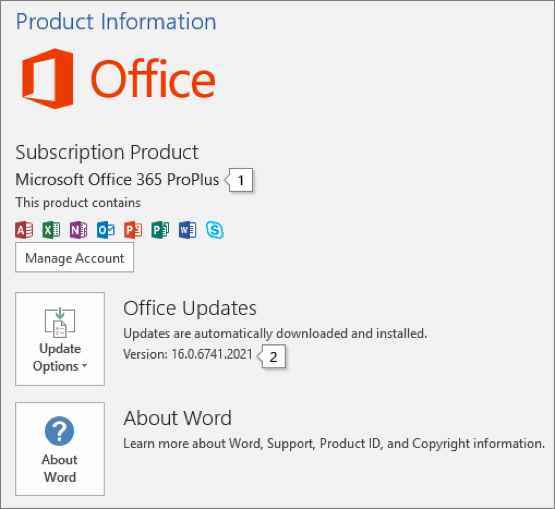 If your version number doesn't appear, choose About Word, which opens a dialog box;  this will show your full version number and bit version (32- or 64-bit).
To check you're using a desktop version of Office versus cloud based, go here: Control Panel  > Programs  > Default Programs > Set your default programs > Excel (desktop).  N.B. Excel (desktop)' should show up, if not, you are using a subscription, cloud based product.
Important Considerations
Security should be a primary consideration of any digital business system. Your data forms the basis of your strategy and operations. Whichever version you are using, if your version of Excel is no longer supported by Microsoft, then you could be exposing your organisation to risk of either being hacked, or corrupted data sets.
Office 360 is cloud based, therefore any patches rolled out by Microsoft will be immediate. Furthermore, as your data is backed up to the cloud regularly, your remote staff can transfer files and information securely. The downside of staying upgraded to current versions, is that often you fall prey to being a guinea pig to glitches not yet ironed out.  New versions of Microsoft can be notoriously buggy.
Nevertheless, if you have Office 2010, or older, it's time to review the potential costs of being vulnerable to security risks to these versions no longer managed by Microsoft. If your Excel workbooks connect to external resources, seek advice on your options.
File Sharing and Integration: compatibility of files between versions or even platforms is not always possible, depending on your version of Excel.  So if, for instance your supplier or business partner use the most current version of Microsoft Office packages, or use Sage, Quickbooks, or other data management platform, you may not be able to benefit from the features and benefits of functions your partner employ in their systems. This can have implications for your decision making, given you may be missing significant information, or you may take longer to digest cumbersome datasets, more easily viewed with current Excel features.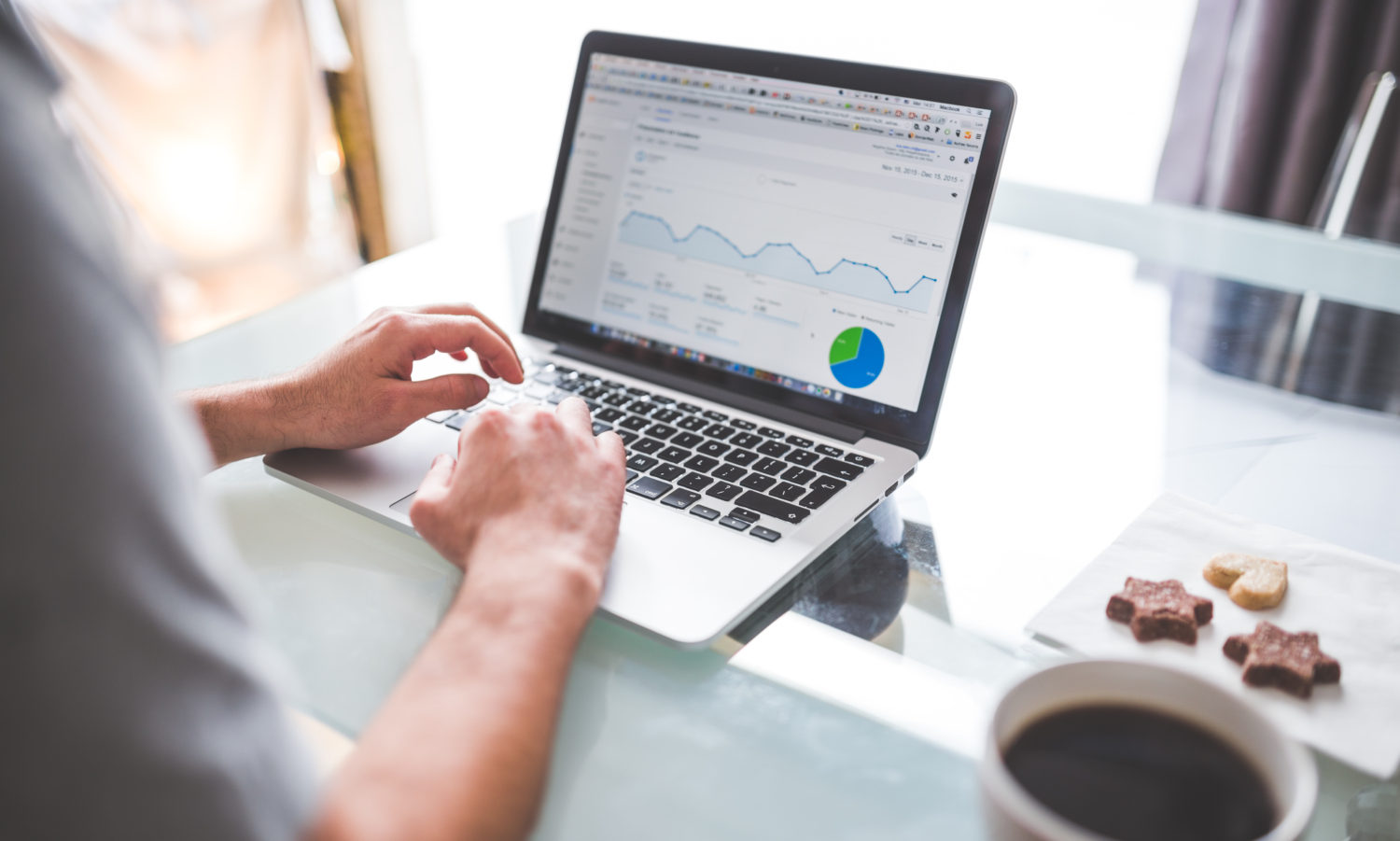 An example is Excel Integrated Reporting (EIR), which works with some versions of Excel. EIR is in each version of Sage Accounts and Sage 50 Payroll, so could be crucial for smooth operations in those departments.  Online versions of Microsoft Office and Office 365 aren't compatible with EIR, which creates issues, if you moved to the cloud for enhanced security, but you now find you are having to spend more time in data manipulation.  For a full list of versions compatible with Sage, check Sage's website here. For Quickbooks compatibility, go here.
If you are cloud based, while you may have third party platform integration issues, you have the confidence that file sharing is secure, so there are priorities to weigh here. For instance, if your teams are highly mobile, then continued productivity may demand that you move to the cloud.  However, you can opt for earlier versions, compatible with virtual private networks provided by your data hosting agency.  The issue then becomes one of budgeting for SaaS (Software as a service) and the relative time lost in data manipulation.
The alternative, of course, is to keep your existing product and weigh up the relative costs of either upgrading, or having simple automation or VBA fixes to facilitate compatibility issues and speeding up of processes.