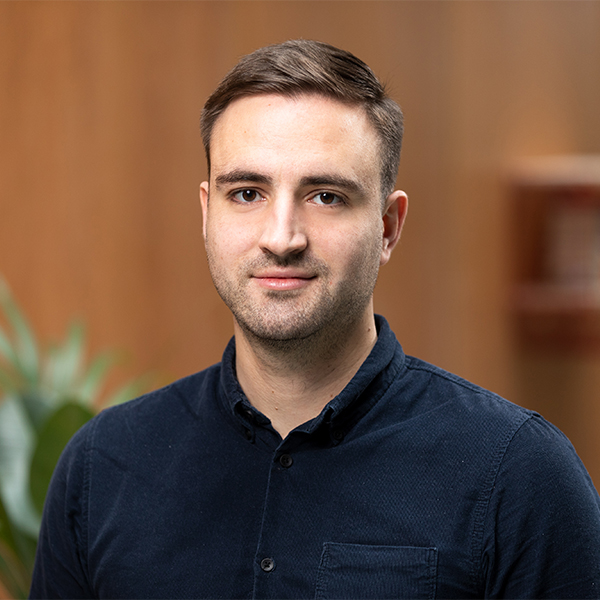 Name: Zen
Role: Developer
In this month's 'Meet the team' interview we chat to Zen, who is part of our development team, about what a typical day in the life of a Power Platform Developer looks like, and what he most enjoys about working at Bespoke.
How long have you worked at Bespoke?
I've been here 4 years. I've thoroughly enjoyed it and as well as being filled with great memories, I've also grown as a person.
How would you describe your job to a child?
I build and fix things that help people work better.
Before working at Bespoke, what was the most unusual or interesting job you've ever had?
Either as a decorator or a swimming coach. I wasn't cut out for either and I slipped doing both.
What are you most proud of at work?
Sometimes I come across tasks, applications or business processes that really ruin a client's work life. When I see that my work has made them happier or less stressed, it feels like a genuine contribution.
If your team could describe you in three words what would they say?
Depending on which person you asked, if you asked the developers they'd say understanding, helpful and positive. The PMs would say hardworking, fast and accountable.
If your family could describe you in three words what would they say?
I've never heard anyone in my family only use three words for anything but I asked my mum and she said kind, passionate and principled… and coffee
If you could have a superpower to help you with your job role what would it be and why?
I'd be able to fly, so that I didn't have to take the tram. Or the ability to understand exactly what a client is describing when they say "It's broken".
Do you have a favourite quote?
There are a few but I always misquote them or forget when I need them most in the middle of a furious debate. A really simple one I like is:
"Everything has beauty, not everyone sees it" – Confucius
Do you have an office nickname? What is it?
Just Zen
If given a chance, who would you like to be for a day?
A musician who understands music like it's a language for them. I'd love to know how that feels.
If you were to write a book about yourself, what would you name it?
I'd never be able to write a book about myself as I think I'd never be able to finish it or I'd find it too embarrassing. Maybe I'd call it "How to be less interesting than your name suggests."
What is the best bit about your job? (Other than working with your team mates.)
The diversity of the work, I get to work on visual designs, build and fix solutions, lead training sessions and presentations for clients. If I only had to focus on one aspect, I'd lose interest but Bespoke always gives me new challenges and opportunities to learn and grow.
Where is your favourite holiday destination that you have been to?
Any small island in the Mediterranean with a secluded beach and good diving spots.
To read more Bespoke Team interviews, click here.