Name: Kamil
Role: Business Analyst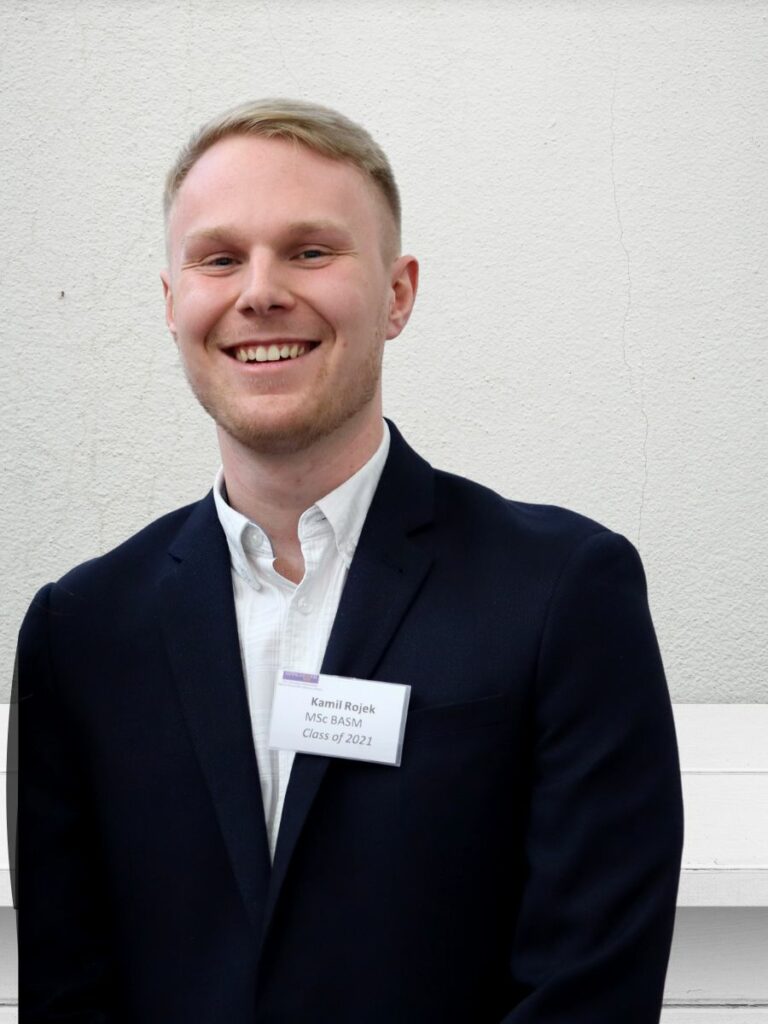 When you were a kid, what did you want to be when you grew up?
Growing up my goals and ambitions on who I wanted to be changed every other day. I do remember one specific time in the nursery when I said that I wanted to be the Pope. My cousin then came up with a plan of taking all the gold from the Vatican with my assistance as the Pope.
What are you most proud of at work?
How quickly I integrated into Bespoke. I am surrounded by a great team who are super friendly and helpful which made settling in very easy.
What do you think are the biggest most exciting changes that will affect your role in the foreseeable future?
I think that more companies will see the value of utilising Power Platform to help with their activities. This will lead to more projects in a broader range of sectors. Hopefully, there will be some projects with companies in the eSports or Formula 1 industries.
Where do you live and how would you describe the place that you live in, to a visitor or tourist?
I live in an urban area next to a park and a train station. It can get a little loud which can be annoying especially when I am on calls! Nevertheless, living here is very convenient as it is easy to get to the city centre and I don't need to travel far to take my dog for a walk.
Which one would you want most – flying cars or robot housekeepers?
Flying cars. One of my biggest pet peeves is traffic. Having a flying car would prevent me from being stuck in traffic.
Are you messy or organised?
I would like to think I am organised. I try to keep all my notes, files etc sorted. Every now and again however things get out of hand but within a week they are back in order.
What music is on your phone?
On my phone I have music from different genres ranging from hip hop to rock, video game soundtracks to remixes of Thomas the tank engine. The rule of thumb is if it sounds good, I add it to my playlist.
If your family could describe you in three words, what would they say?
Conscientious, perseverant and loyal.
What skill or hobby would you like to learn one day?
Coding. Right now, I am in the process of learning Java. I also have plans to learn Python and C++. I think that knowing how to code would be a very useful skill to have.
If you could be anyone from any time period who would it be and why?
I would choose Casimir III the Great who was the king of Poland in the 14th century. I would like to be him because he was a strong leader. Under his rule, Poland stabilised and began to prosper. He was also known to help the weak and the vulnerable even in times when the law did not side with them.
If you could do another job for just one day, what would it be?
I would want to be a Formula 1 driver on the day of the Monaco GP. I have driven on this street circuit many times on racing games and simulators. It would be great to have a chance to do it in a real race in a real Formula 1 car.
Motto or personal mantra?
There are some that I have heard over the past couple of years that spring to mind:
"The best time to plant a tree was 20 years ago. The second-best time is now".
"Your network is your net worth".
"Success is not final; failure is not fatal: It is courage to continue that counts".
My own personal one is: "Do your best. If you do your best, you have no regrets."
To read more Bespoke Team interviews, click here.