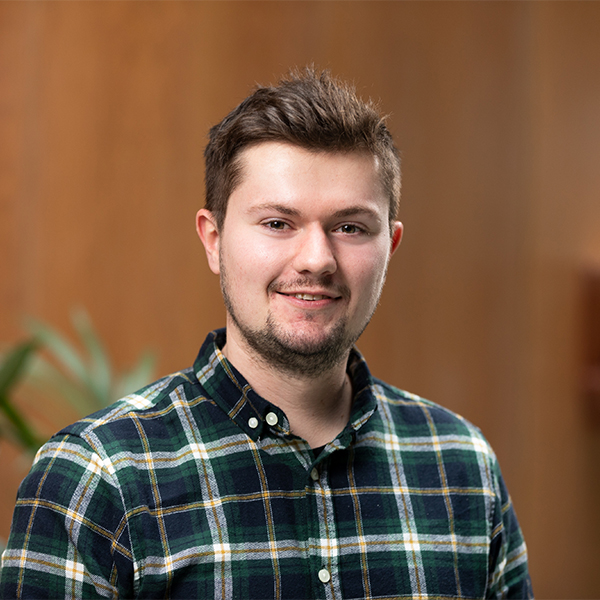 Name: Jon
Role: Business Analyst
What is your role at Bespoke?
I'm a business analyst here at Bespoke. My role involves working with clients to design a solution that will meet their unique business requirements. I need to document these requirements clearly so that the developers can build a tool that accurately meets their needs.
I'm also responsible for ensuring that the final product is a match to what the documentation outlines.
How long have you been in this industry / what is your background?
I've only been in this industry since I've been with Bespoke, so about 18 months. I graduated university with a degree in economics in 2018. After graduating I took a year out and went travelling around Australia and SE Asia.
In terms of my professional background, I've worked in quite a few different fields over the years including hospitality, construction, and farm work so I've managed to have quite a broad range of experiences which I think has helped me a lot with getting to grips with this industry.
What inspires you to work in this industry?
I was interested in working in data as the industry is constantly evolving as new technologies emerge which makes it quite exciting and fast paced. On a personal level, I think it is an industry where I can learn loads of new skills and really grow.
What is the best part of your role?
I would say my favourite part is delivering the final solution to clients. It's very satisfying seeing the final product after weeks or months of planning and development.
What is your favourite project that you have been part of?
My favourite project (I suppose projects is more accurate) would have to be Heaton's. A major project commenced with them about a week or two after I joined Bespoke, and has continued throughout my time here. We have gone from building them a simple estimating tool to completely redesigning their business processes, from acquisitions through to sales. In the coming months we're looking at moving more of these functions onto the Power Platform.
What is the toughest challenge you have faced in your role at Bespoke?
My toughest challenge would have to be adjusting to the impact of Covid. I had only been with Bespoke for about four months before we went into the first lockdown, so I had only just started to understand the processes and structure of working in an office before that was completely thrown on its head and I was working remotely.
What does a typical day in your role look like?
My days are pretty varied. They usually involve some combination of working alongside the developers, meeting clients to discuss potential or ongoing projects, writing documentation and testing the final tools before they are released.
What do you think our industry is going to look like in 10 years?
I think in 10 years the industry will look very different to how it is now. More or less, everything will be cloud based and run by smaller, external teams. There will be a much greater emphasis on analytics across all companies as data insights will become more accessible to everyone.
Hopefully, all manual and repeated processes will have been automated making businesses much more efficient and freeing up workers for more creative tasks.
If you had an unlimited budget, what innovation would you want to create in our industry?
A virtual assistant or something that could automate the testing process would be great. It can be quite time consuming to test a large tool. Something that could load data, check the functionality against the documentation, and correct any issues would be a lifesaver though I'm not sure what I would do with all the free time.
If you could get a new skill in 10 minutes, what would it be?
It's quite generic but I'd love to be able to play a musical instrument. I had drum lessons growing up but quit when I realised becoming a rock star wasn't likely (after 5 years I still couldn't keep a beat). I'm not too fussed what instrument I would be able to play, even something like a tambourine would be fine with me.
If you could go to any country (that you haven't been to) where would you go and why?
If I could travel anywhere, it would be Antarctica. When I was younger I had a slight infatuation with penguins. It's been a dream of mine to see them in the wild ever since.
To read more Bespoke Team interviews, click here.