Name: Dennys
Role: Senior Developer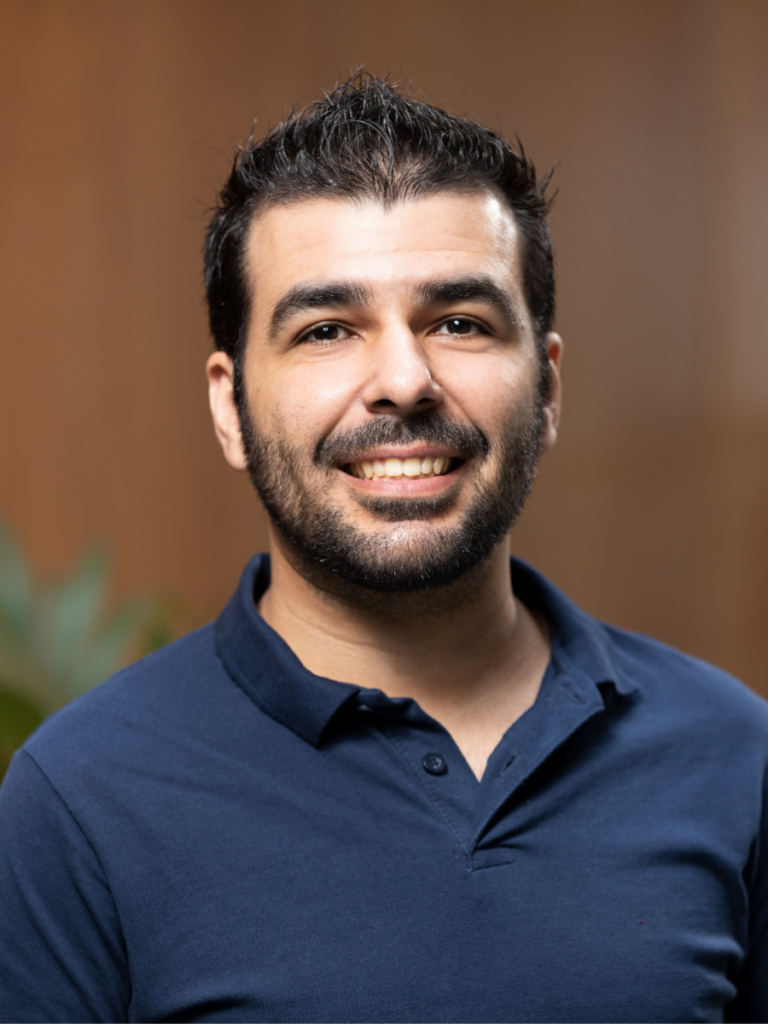 What is your job title and in summary, what do you actually do at Bespoke?
I am a Senior Developer. Above all, my role is to develop technical solutions to complex business problems by building tools so that our customers can achieve their goals.
If you could swap jobs with someone within our company, who would it be and why?
I would swap with Sam, Managing Director as I would like to have a higher-level view of how the company works, how decisions are made and how projects and people are managed. I think everyone should have this experience one day as it will further help us absorb the company's values, mission, and culture.
If you could invent a new national recognition day, it would definitely involve…
My role. So, I would create Developer Day! On that day, all developers would receive tributes in recognition of their work! It would at least be funny! Hahaha
Who is someone you admire, and why?
Ayrton Senna. He may not have changed the world like Steve Jobs or Bill Gates, but he left us a legacy that we can use regardless of our position. Competitiveness as motivation, commitment, dedication, perseverance were adjectives that described Senna. Always step out of your comfort zone and push the limits. And he also taught that the effort matters more than the result: 'No one has an obligation to be world champion…The obligation I have is to give my best.' The outcome of things in life is not always in our control. Still, we must do our part and do our best.
Do you have any skills or talents that most people don't know about?
I've always liked music and I've always had a gift for musical instruments. I've played guitar in a rock band, several instruments in a samba group, violin in an orchestra, and I've been drum director at a samba school!
Flashback to when you were 10 years old. What do you want to be when you grow up?
That's easy, football player!
What do you think are the best skills that you bring to your job?
I think it would be my technical skills combined with my previous experiences. I had the privilege of working in small companies, where I accumulated numerous functions, but also in gigantic multinationals, where I had to deal with the most adverse situations.
What do you want to make sure you do before you die?
Travel to as many countries as possible and expeirence as many cultures as possible. And also, for having offered the best of me to my family.
What would be your personal motto?
'Stay hungry, stay foolish' – Steve Jobs
He advised us to always be hungry for new knowledge. It doesn't matter the position, titles or if we are an authority or reference in a certain area. We must pursue this incessant search throughout our lives. And humility is an essential aspect of this quest. When we think we know everything and have nothing more to learn, we stagnate and fail.
If you could be anyone from any time and period, who would it be and why?
My grandfather. Italian and opposed to the war, he was called to fight in the second world war. He escaped, was arrested, escaped again, was arrested again, escaped and returned to Italy; he married my grandmother and then fled to Brazil to give all his children a better life. Apart from the sadness of the war, I'm sure that all this brought a huge learning experience for him, and that changed his vision about lives and family.
If you had to eat one meal, every day for the rest of your life, what would it be?
Churrasco!! (Brazilian bbq)
To read more Bespoke Team interviews, click here.