Name: Angelique
Role: Power Platform Solutions Developer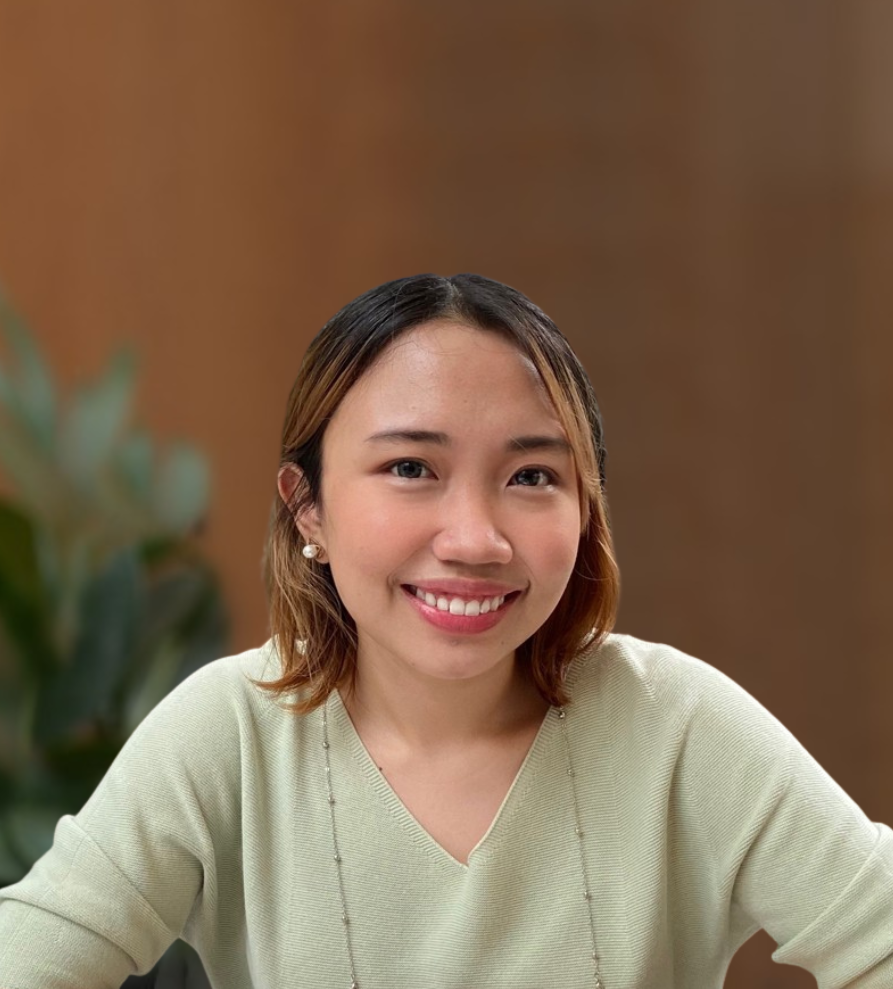 What's your background?
I actually finished university with a Degree in Civil Engineering. I chose to study Engineering because I enjoyed building with LEGO blocks and solving puzzles as a kid. Little did I know that Civil Engineering is a whole different story. Although I have briefly practised as a Solar Structural Engineer-in-training, I eventually found my passion in Information Technology as a Power Platform Developer. As someone who didn't come from a traditional IT background, I found it fun to be learning Microsoft Power Platform and less daunting than traditional coding languages. Even though it is low-code, it is still powerful as it can deliver the same quality solutions (if not better) than those delivered from conventional ones.
What do you like about working at Bespoke?
The best part about working at Bespoke is that they encourage continuous growth and learning. They don't confine you to a box – they help you improve your skills and even motivate you to learn new ones. Also, everyone is warm and helpful as well.
What are the values that drive you?
Integrity, accountability and innovation.
What is the best piece of advice you've ever been given?
"It's alright to make mistakes as long as you learn from them." Believe it or not, this nugget of wisdom was actually given to me by my 9-year-old brother when I accidentally burnt a cake. I didn't realise a single baking session could turn into something so profound.
Flashback to when you were 10 years old. What do you want to be when you grow up?
Lots of things! A writer, an artist, and the next Taylor Swift, amongst other things. But I guess what really resonated with me back then was to become a writer. Although it was not exactly my forte growing up, I was really fond of writing back then. I actually came across one of my old diaries a while ago and I found a bunch of unfinished stories and essays. It was super cringeworthy.
If you were a superhero, what would be your superpower?
The ability to make anything I can think of come to life. I initially wanted it to be anything I drew but I realised that I'm terrible at drawing and may just end up bringing ugly creations to life.
If you could invent a holiday, what would it involve?
The 'eldest daughter holiday', ha ha. As someone who is part of this demographic, I feel like we're a bit underappreciated and having a day to recognise us would definitely boost our morale.
What is your favourite word in the English language?
Monosyllabic – it's just so ironic given its meaning.
What do you do with friends in your spare time?
My friends and I are huge karaoke fans. Before the Pandemic, we would usually go out to karaoke bars and sing our hearts out. However, since we can't do that anymore (given that there's still COVID around and we're all living apart), we usually have online games nights and movie parties over Zoom.
Best vacation you've been to?
Probably Bacolod City – the City of Smiles (and also sweets!). It's one of the historical cities here in the Philippines and also considered to be a well-known gastronomical spot here as well. As someone who enjoys eating, visiting this city was such a treat because there is such great food to choose from. Some of my favourite dishes from this trip are chicken inasal (grilled chicken), napoleones, and cakes from the different local cakeshops there.
If you had to eat one meal, every day for the rest of your life, what would it be?
This is a tough question, but I guess any meal with carbs in it – rice, noodles, pasta, pastries. I just love carbs!
If you were to write a book about yourself what would you name it?
Kakaibabe, ha ha! It's a play on the word "kakaiba", a Filipino word meaning different. Also, it is a famous rap song here in the Philippines that my friends associate with me because I love to sing it.
What's the last movie you've seen and why did you choose to watch it?
I've just seen Everything Everywhere All At Once. I saw a lot of people raving about it online and I was curious why. After watching it, I now understand what all the hype is about. Such a unique and mind-blowing film.
Which cartoon character would you most like to switch lives with?
Probably Greg from Over the Garden Wall.
Do you have a favourite quote?
I do, it's from Jason Mendoza from The Good Place, "I wasn't a failed DJ. I was pre-successful." Besides this being one of the smartest things he's said in the series, I like it because it changed my perspective on my own setbacks and failures. Since then, I've replaced the word failed with pre-successful in my vocabulary.
To read more Bespoke Team interviews, click here.