How can we help?

Give us a call
Our team of experts are on hand and ready to help.
0161 883 2655
Live chat
Ready to chat data? That's what we're here for
Submit an enquiry
Fill out your details and one of the team will be in touch
Get in touch
Team Bespoke: Meet Cristian
Name: Cristian
Role: Solutions Architect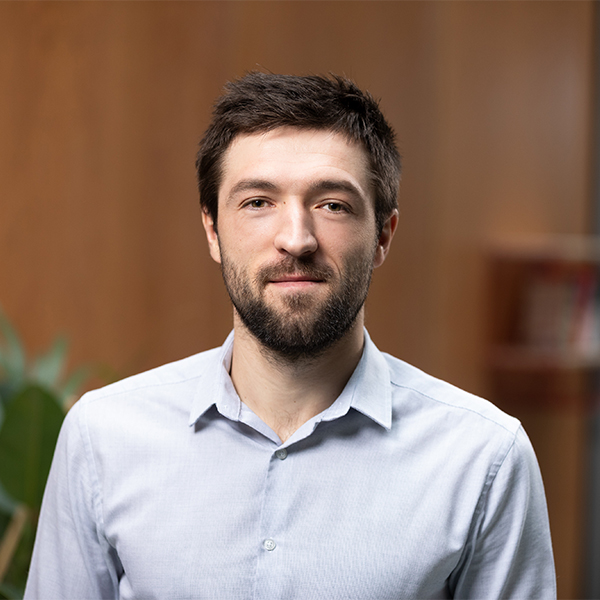 Cristian is one of our Power Platform Solutions Architects – we chat to him about what a Solutions Architect does and what he likes to do in his spare time – plus a few other things in between.
What is your job title and in summary, what do you actually do?
I am a Solutions Architect, and my role is to convert our clients' requirements into a design that becomes the blueprint of the system, whilst providing direction throughout the development process.
How would you explain that to a child?
To best explain what I'm doing to a child, I would say that they should think about colouring books, and that my role is to decide where the black lines are and the developers are the ones doing the colouring.
What is the best piece of advice you have ever been given?
One piece of advice that comes to mind is, work smart not hard, which doesn't seem to apply if you are paving a driveway but sounds very good.
What inspired you to work in this industry?
I was born and raised in a small village, in the heart of the Romanian countryside, where technology and computers were scarce at the time. When I got my first computer in 2003 it opened a whole new world of possibilities and ever since, I have been drawn to technology.
Who is someone you admire, and why?
Mate Rimac, for the huge advancements he's brought to the electric supercar market.
What's a typical day like for you?
Most days there are three main activities that I focus on, usually starting with working on designs and research for new or ongoing projects. When I'm not doing that I'm either providing support and direction to my colleagues in the development team or getting involved on client-facing calls or meetings to gather requirements, better understand their needs and current architecture of business intelligence and software products.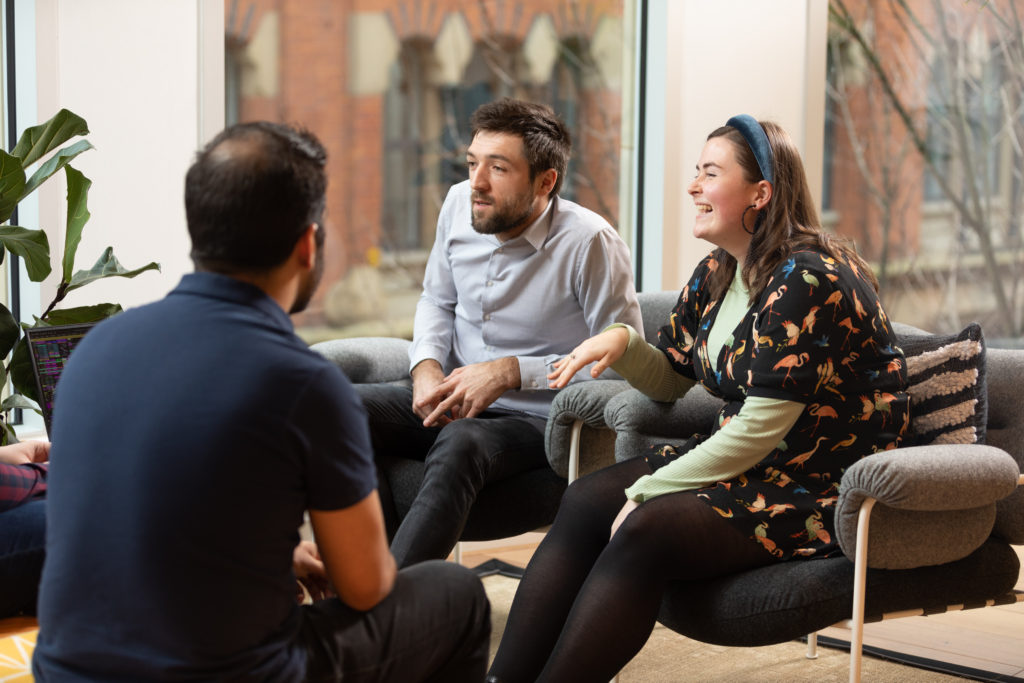 What's a goal you have for yourself that you want to accomplish in the next year?
On a professional level my goal is to deploy as many new Power Platform solutions as possible and help Bespoke become market leader in this field, and on a personal level, I plan to move house.
What are you happiest doing, when you're not working?
My favourite sport is skiing, yet the UK is not the best place to be when it comes to that and as the father of a small child the prospect of having 5 minutes of doing nothing is enough to raise my excitement to very high levels.
If you could do another job for just one day, what would it be?
There are probably other 9 to 5 jobs that are interesting enough to have a go at, but I would like to be a rally driver on one of the winter stages.
How do you define success?
For me, success is going on a journey and it being exactly as I expected. A smooth journey and any additional surprises such as aircon, or table service, are a bonus. That's why it's so important to fully understand a client's needs, expectations and future aspirations at the very start of a project – so we can be certain of a successful project delivery.
If you had to eat one meal, every day for the rest of your life, what would it be?
It would have to be a sandwich, it works for any time of the day.
How many languages do you speak and which ones?
I speak two languages fluently, Romanian and English. I can also speak a bit of Spanish, or at least I think I can.
What is the best bit about your job? (Other than working with your teammates)
I like the challenges that come with designing, developing and deploying great solutions, but the best bit is successfully completing a project.
What three words would your team use to describe you?
Patient, Knowledgeable, Supportive
To read more Bespoke Team interviews, click here.
Team Bespoke: Meet Freya
Name: Freya
Role: Power BI Developer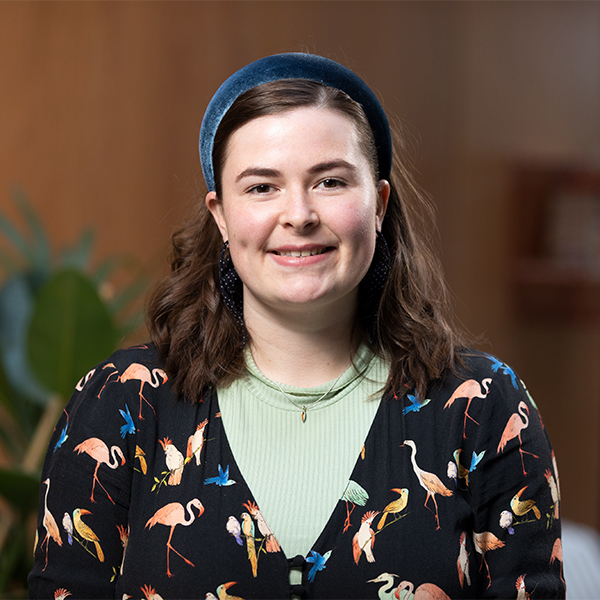 This month we're chatting to one of our Power BI developers, Freya, to find out more about her and her role here at Bespoke.
How would you describe your job to a child?
I make pretty graphs that tell us how well things are doing and how we can make them better.
What are 3 words to describe Bespoke?
Family, Professional, Creative
What's a typical day like for you?
Morning coffee before our morning meeting, sometimes a pre-work walk if it's nice weather. Then work on a dashboard or two in the morning. For lunch I like to spend it outside with a salad or sandwich. Work again in the afternoon, usually a few clients calls throughout the day and then after work I like to go out for tea with my housemates or to a class at the gym
What are you happiest doing, when you're not working?
I create fashion content, so I enjoy taking pictures for that.
Cats or dogs?
Definitely dogs, I can't wait to get my own.
Marmite?
Every morning on toast!
If you could swap jobs with someone within our company for the day, who would it be and why?
I would swap with our Marketing Director, Kelly as I am interested in what she does and to see how different her day/work is to mine
What is the best bit about your job? (Other than working with your team mates.)
When I first get a new project and I get to have fun designing the dashboard appearance on Power BI
What three words would your team use to describe you?
Sociable, Energetic, Practical
What are you most proud of at work?
I feel proud when I train clients on a tool I have produced for them and I get to see their reactions to my work.
When you were a child, what did you want to be when you grew up?
I asked my parents what I wanted to be and they said 'rich', haha! I actually don't remember but when I was in high school I wanted to be an art curator.
If you could choose a superpower, what would it be?
To be able to teleport so I could spend my lunch break in Disney World!
What one food do you wish had zero calories?
Pizza, it's just so tasty and I wish I could have it every week!
What is your biggest pet peeve?
Very common but definitely the sound of people eating loudly or with their mouth open.
If you could witness any historical event, what would you want to see?
Probably the Titanic launching as I love the film and learnt a lot about the event when I was younger.
To read more Bespoke Team interviews, click here.