How can we help?

Give us a call
Our team of experts are on hand and ready to help.
0161 883 2655
Live chat
Ready to chat data? That's what we're here for
Submit an enquiry
Fill out your details and one of the team will be in touch
Get in touch
How Power BI can Benefit your Manufacturing Business
Microsoft's Power BI is making it easier for manufacturers to harness their data in a matter of moments rather than months, increasing productivity and driving their business forward.
But what exactly is it and why should you be making it a focus for 2021?
We've outlined everything you need to know about Power BI and how it can benefit you and your business.
What is Power BI?
Power BI is a business analytics service from Microsoft that provides users with interactive data visualisations and business intelligence, giving them a capability for data analytics within a simple-to-use intuitive environment.
Cloud-based software, it allows multiple users to overlay multiple data sources, analyse data and create impactful visualisations with the aim of driving impact through insight.
What's more, it also consolidates valuable data, presenting it in an easy-to-digest format, which enables users to make more informed and insightful decisions.
How it benefits manufacturers
Power BI has the ability to, quite literally, revolutionise how manufacturers engage with their customers while empowering employees to gain insight from big data and optimise their operations – changing the very nature of their business model.
From huge manufacturers to small companies, Microsoft BI is an attachment to the Office 365 package – bringing data to life and providing vital information in a simple-to-understand and easy to access interface.
From identifying opportunities for improvement, trends and patterns to more accurate forecasting, Power BI offers a host of benefits.
So here are just a handful of reasons organisations choose Power BI to meet their self-service and enterprise business intelligence needs.
Supply Chain Management
Power BI allows you to evaluate your supply chain logistics and analyse data regularly to ensure timely deliveries and superior service, helping to keep track of consignment costs while also evaluating performance and negotiating future contracts.
Predictive Analytics
A huge advantage of BI tools is the ability to provide predictive analytics, enabling you to take the necessary actions for improving manufacturing operations; such as scheduling the service of equipment before its condition deteriorates and leads to downtime.
Equipment Assessment
Issues arising in equipment due to poor installation can seriously impact productivity, so maintaining proper functioning of manufacturing operations is vital. The incorporation of data analytics and business intelligence in manufacturing keeps you informed about your machines' health, while giving you real-time insights into your manufacturing lines.
Forecast product demand
Demand forecasting is extremely important for every manufacturer in order to plan future production, so if you want to analyse future product demands, Power BI gives you the ability to set up your models so that you can run several scenarios at once, providing you with insights to take your business to the next level.
Easy to understand analytics
Power BI creates simplified visualisations of your data that anyone can read and understand at a glance by using official free add-ons, not to mention apps that provide highly customisable graphics – enabling you to digest and present your data as simply or creatively as you wish.
Power BI is changing the way we work
By automating the process of compiling data and connecting it to KPI-centric dashboards, manufacturers are changing the way they do business and intelligence systems like Power BI are making it easier for them.
Power BI allows users to adapt while allowing for more complex, multi data driven and complicated artificial business intelligence-based reporting. Its ability to automate processes and consolidate data also enables decisions to be made faster and more efficiently.
Meanwhile, having access to analytics on the mobile app, alongside tablet and laptop, reduces the time it takes to collate, digest and utilise the information that is so vital to manufacturers.
It's easy to implement
Implementing Power BI couldn't be easier, meaning you and your business can start to enjoy its many benefits almost immediately.
The desktop version of Power BI is totally free with the option to purchase Power BI Pro plan to share capabilities with multiple users while Power BI Premium is available to those with a larger budget.
What's more, it's compatible with other Microsoft products, meaning you can adapt to the software quickly and easily if you're accustomed to using Office 365 applications.
Have you considered making the switch to Power BI?
If you're interested in learning more about how Power BI can impact your manufacturing process, we're here for you and at Bespoke, we can help your manufacturing business get started with Power BI and set you on your way to data-driven success.
We've even created a free guide on introducing your company to the Power Platform, including sharing its powerful benefits with decision-makers and stakeholders which you can download here.
So if you think it's time for your business to move-on from Excel and get started with Power BI, contact us today for a demo.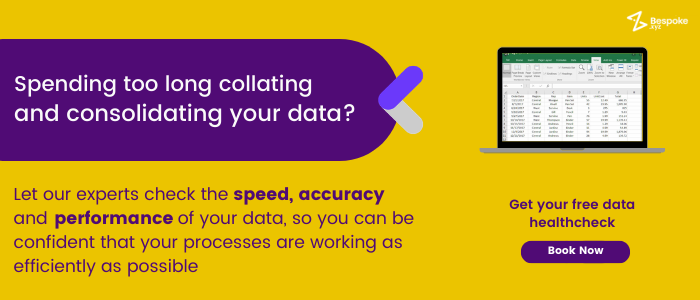 6 Ways Microsoft Power BI Can Transform Your Business
In its simplest form, business intelligence (BI) is a set of tools and technologies that can take a source of operational data and turn it into something meaningful and actionable for users.
Becoming an ever-growing technology leveraged by businesses around the world, BI services are widely diversified and are helping companies make powerful decisions that contribute significantly to their success.
What is Power BI?
Power BI is a cloud-based business intelligence service provided by Microsoft. It is an interactive data visualisation and analytics tool. That can be used to clean and completely transform data from a wide range of systems into meaningful insights.
Users of Power BI can create dashboards that track the metrics they care about the most. Or drill in and (literally) ask questions about their data. The tool also allows them to create rich reports or embed dashboards and reports into reporting portals you already use.
Thanks to Power BI, Microsoft has been recognised by Gartner for the 13th year in a row as a leader in the Gartner 2020 Magic Quadrant for Analytics and Business Intelligence Platforms.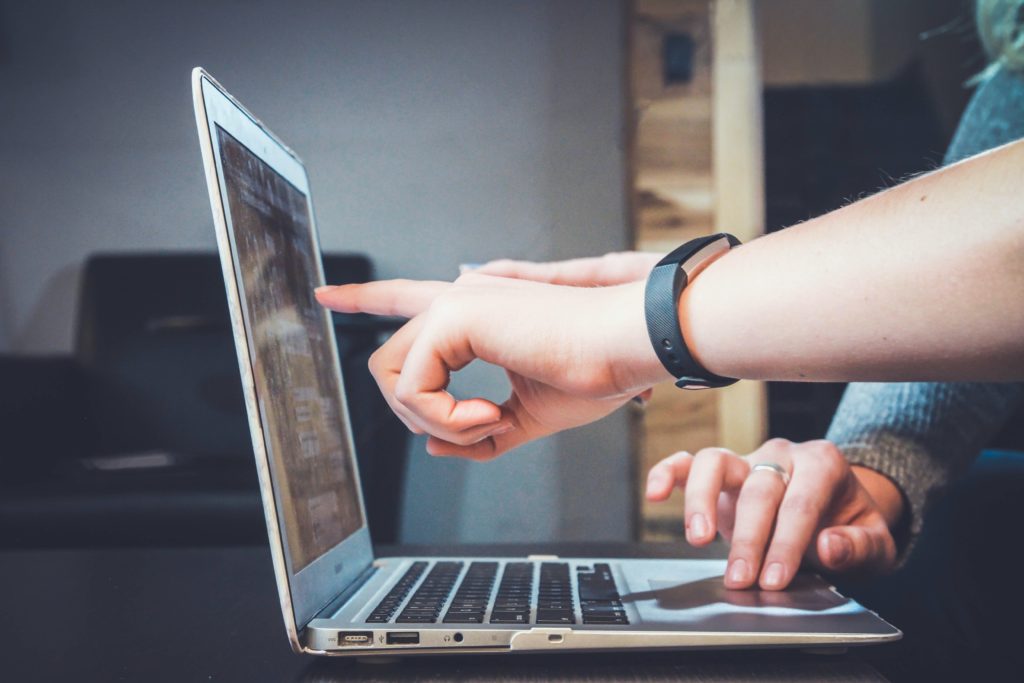 6 Ways Microsoft Power BI Can Transform Your Business
Power BI is transforming how businesses work in more ways than one. Here are some of the ways it could change yours.
1. Visualise the services you already use
Thanks to its huge choice of content packs, templates and integrations, Power BI can be used to visualise data from a whole heap of products, apps and services you already use in your business.
Whether you use Xero for accounting, K2 Cloud to build business processes, or Salesforce, Mailchimp, Google Analytics or GitHub, Power BI allows you to visualise the data you have in those services, create reports against them and collate them in a custom dashboard.
This superior compatibility also includes unparalleled Excel integration. Quickly connect Excel queries, data models, and reports to Power BI dashboards in order to analyse, publish and share business data in new ways.
Additionally, businesses can set up the on-premises gateway to explore data sets on their own servers. This enables them to create reports, visualisations, perform calculations (called calculated measures) and set access levels for individual users and data sources to control who can view more sensitive information.
2. Stream analytics in real time
Power BI gives you insight into powerful real-time analytics – from factory sensors to social media sources. This places them firmly on the cusp of emerging trends, ready to act (or react) accordingly.
3. Explore 'What-if?' scenarios
It's one thing to gain insight into the here and now, but what about into the future? Power BI enables you to compare different scenarios by dragging a slider bar to show potential changes.
For example, if you add a calculated measure for a figure such as revenue, you can use the New Parameter button in Power BI Desktop to add parameters that change in your What-if scenario – setting the data type, minimum, maximum and increments.
This enables businesses to think outside of the immediate circumstances and make well-planned, strategic decisions to match pre-empted outcomes.
4. Fit more data into executive dashboards
Information is powerful…but in some cases, it can also be overwhelming. Power BI's Power KPI custom visualisation combines multiple report types into a single tile, enabling users to condense lots of metrics and complex visualisations into a clearer, more simplistic view.
For example, if executives happened to be tracking 20 or 30 metrics, possibly for multiple regions around the world, it's better to present this at a glance to stakeholders without them becoming overwhelmed with too many charts and figures. It also makes it easy for the user to look up information quickly in meetings. This means not just faster access, but also more transparency and understanding all around.
5. Unburden your IT team
It's not just business users who have large amounts of information they need to distil down for insights.
IT can also benefit from visualising data for IT monitoring tools, which is provided by the Power BI solution template for Azure Activity Logs. There are templates for a range of other tools too, and IT users can build their own dashboards and reports for other tools as long as they can get the data into a SQL Server or Azure SQL database.
Without access to company-wide BI software, the IT department can also become an overburdened and over-relied team to provide valuable company data, dashboards and reports. Constant requests to IT to change reports can quickly lead to bottlenecks and decreased productivity, which only leads to slowing down business output elsewhere.
A robust BI solution, on the other hand, empowers business users with self-service analysis, reporting, and dashboarding. This helps to place the power of data back into the users' hands, who actually benefit from analysing data to meet business goals.
6. Get insight into actionable business decisions
While spreadsheets, reports, and charts are crucial to operations, the overall purpose of Power BI is to offer a global health picture of what's driving your business.
Without a clear picture telling you what's impacting your top line and bottom KPIs, your business won't be able to make truly informed decisions. The real value of business analytics is to deliver clear and actionable data that will have a significant positive impact on your business – exactly what Power BI aims to provide.
Ready to level up your business strategy?
Bespoke can help your business get started with Power BI and see you on your way to data-driven success. Contact us for a demo today.
In the meantime, be sure to download our free guide on introducing your company to the Power Platform, including sharing its powerful benefits with decision-makers and stakeholders.