How can we help?

Give us a call
Our team of experts are on hand and ready to help.
0161 883 2655
Live chat
Ready to chat data? That's what we're here for
Submit an enquiry
Fill out your details and one of the team will be in touch
Get in touch
Team Bespoke: Meet Val
Name: Val MacArthur
Role: Project Director
What is your role at Bespoke?
My role is extremely varied but ultimately it is to ensure the smooth and successful delivery of all our projects, from initial customer engagement through to project management and technical/development consultancy. I also work as a Senior Project Manager on large, key accounts as well as manage our development/technical specialists and projects team in terms of resource management, staff performance and training.

How long have you been in this industry / what is your background?
I have worked in the IT industry for many years and my previous roles have been in Service and Project Delivery including PMO, Project Manager and Service Delivery Manager within software and hardware deployments, including hosted migrations, upgrades and new product platforms.

What inspires you to work in this industry?
Having the opportunity to work with amazing technical and non-technical specialists in their field inspires me. There is always something new to learn when surrounded by a team of passionate and creative people!

What is the best part of your role?
Bespoke may be a small company but with a huge personality and this shows in the team chemistry.
Managing a team that work so well together and watching those technical sparks fly when a new project gets started. Knowing that everyone is committed to deliver a quality product and that they not only support each other, but all pull together when the pressure is on.

Engaging with clients at the beginning of each new project and watching their vision come to life throughout the duration of their project and the successful result and client satisfaction with the finished product.

What is your favourite project that you have worked on?
The successful delivery of multiple excel-based projects to a global audience for STEM Healthcare and now on a digital transformation journey with them using the Power Platform.
What is the toughest challenge you have faced in your role at Bespoke?
Initially I found transitioning from a large formal company a challenge, but I soon saw the benefits of working with less red tape, fewer people, and departments to consider. There is far more flexibility in terms of project deployment and when working with a small team, as decisions are made faster and communication, as well as the team bond, is stronger.

Keeping staff and projects going through the pandemic has been incredibly challenging.
What does a typical day in your role look like?
My day starts with a meeting with the team to communicate the work to be delivered that day and to check in to make sure everyone has what they need to have a successful day.

The remainder of my day is split between project meetings both internally and externally, following up on project actions and planning, resource planning and staff management.
What do you think our industry is going to look like in 10 years?
Now more than ever businesses will have a greater need to save on time and costs and they will continue to look at ways of reducing and simplifying manual one person tasks or processes.

The next 10 years will definitely be an exciting time for technology, as it will continue to be as fast paced as it is now, but with even more on offer, especially around Data Analytics, AI and Cloud computing, and who knows maybe even a robot as a team member!
If you had an unlimited budget, what innovation would you want to create in our industry?
A personalised virtual help seeker/assistant! A bit like Siri but better! Something that could be dropped in and deployed into any system (regardless of the system) and could help find supporting documents, reach out to a team member or client, create meetings, make notes as well as help clients troubleshoot quickly and easily on our products, make suggestions, and recommend who to contact etc.
If you could get a new skill in 10 minutes, what would it be?
Personal – learn a new language or learn to play golf (the number of times I have been asked how I can originally be from St Andrews 'the home of golf' and not play) Work – something technical – code or Power Apps development.

If you could go to any country (that you haven't been to) where would you go and why?
Borneo as I would love to visit the orangutan's sanctuary!

What language would you like to learn one day? Why?
Spanish as it is widely recognised/spoken in over 22 countries across the world and that has got to be a good excuse to travel (when we can!)
Read more about the team and Bespoke's story here.
Benefits of Hiring Excel Consultants
In any business, time is best spent on core activities that add real value. Arguably, trying to fix a legacy spreadsheet, doesn't fall into the category of 'adding value' – yet so many businesses spend a huge amount of time doing just that. This is where hiring Excel consultants can really help. 
Advantages of hiring an Excel consultant
One of the greatest advantages of using the services of an excel consultant is their skills in managing the process right from the initial concept to the work complete, leaving your business free to focus on other activities. Generally, the services offered by excel consultants are used by a number of companies in numerous industries, from communication, pharmaceutical, automotive, aerospace and medical, to defence, security and so on. An experienced Excel expert quickly grasps what you want or what you are looking for, allowing them to enhance your process by reducing time and efforts. A dedicated consultancy offers quick and up-to-the mark services, tailored to the needs of the company.
Excel technical consulting is the best option you can go for, if you want to reduce your time spent in doing the same task over a long time. They are skilled and experienced professionals who formulate your task in a simple formula or a macro. They provide support as well as one-off excel projects for national and multinational companies. Excel consultants aid you in making wise business decisions by analysing your data precisely and quickly.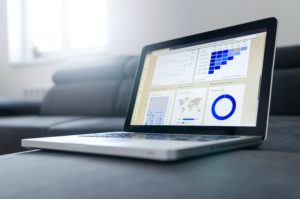 Do these sound like you?
Are you a business owner looking to streamline your operational processes?
Do you want someone to provide advice on the use of Microsoft excel in your business?
Would you benefit from planning tools such as financial forecasting, sales forecasts, cash flow forecasts or budgets?
Do you want to gain a deeper understanding of your sales history, profitability and KPI's?
If the answer to any of the above questions is yes, then you should seek the help of an Excel specialist who can tailor your spreadsheets, and ensure they support the growth and development of your business.
Make your spreadsheets work harder for you and Speak to an Excel Consultant today.