How can we help?

Give us a call
Our team of experts are on hand and ready to help.
0161 883 2655
Live chat
Ready to chat data? That's what we're here for
Submit an enquiry
Fill out your details and one of the team will be in touch
Get in touch
Team Bespoke: Meet Dave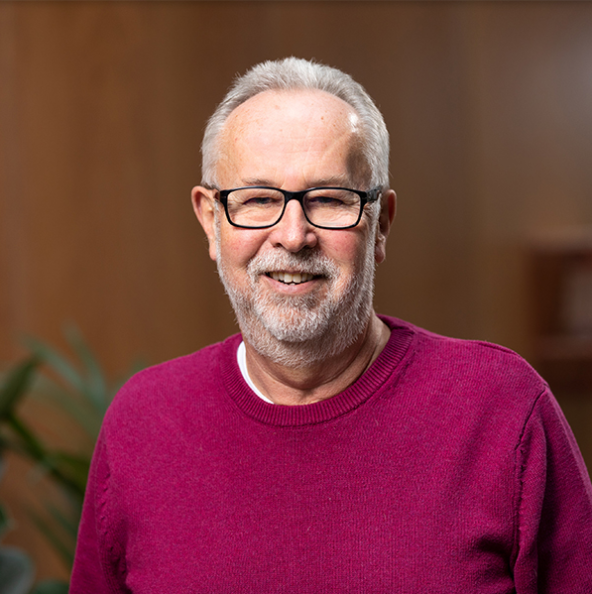 Name: Dave Bright
Role: Account Director
What is your role at Bespoke?
It is my role to manage the relationships with our major accounts.
How long have you been in this industry / what is your background?
At the age of 20 I did my degree in Computer Science. After which, I went on to work in various sales supporting roles for the likes of NCR and ICL before joining Matthew Hall Engineering as a Senior Systems Analyst. My career here saw me progress to Project Manager, Senior Project Manager and then Business Development Manager. It was at this point that I was put in charge of opening a site in Manchester to support the northern based companies, which involved recruiting and developing an IT team to support this.
Following a successful career with Matthew Hall, I decided to set up my own software house with a colleague. Our initial focus was to help manufacturing businesses with their batch traceability, but we soon broadened our offering and created specific packages for the steel industry. This then led me to work for British Steel as a consultant for a number of years before becoming the IT Director of their distribution division. Following numerous mergers and acquisitions, I became European IT Director for Tata Steel, responsible for all their Supply Chain systems. My last role at Tata Steel saw me manage an 800-strong IT team to deliver a supply chain digital transformation project which involved moving all the European companies onto SAP.
I then retired, but became bored quite quickly and was in need of something to get my teeth stuck into, so started working as a Development Manager on a major transformation project at Nottingham University. Following this, I retired again for a brief spell before the opportunity for Account Director at Bespoke arose.
What inspires you to work in this industry?
At school we had a teletype link to Harris College (now the University of Central Lancashire) where I did some Computer Programming, and this really sparked my love for the industry. It's fast moving, continually evolving and I'm always learning. The constant innovation within the tech industry means that you always have to keep up to speed with the latest advancements to ensure that we're at the forefront and able to provide the best for our clients.
What is the best part of your role?
I really enjoy working closely with our clients and ensuring that we deliver projects that I am truly proud of. When it comes to our clients, I believe in looking after people as much as I would like to be looked after in that situation. It's this approach that epitomises partnership working for me. Continually building our client relationships means that we're able to understand our clients' business ambitions and objectives – this insight means we're well placed to provide the best digital transformation solutions for them.
What is your favourite project that you have been part of?
There are two projects which spring to mind; Airbus being the first – it was a phenomenal project to work on. We were asked to create a tool which built up the ability to track the cost process chain for aircraft materials. It was such a challenge and we broke down every obstacle that was put in our way to ensure they got the best solution. They are now able to optimise costs and time by using the tool to plan various scenarios. It's super rewarding when you get feedback to say that the tool we have created has surpassed the clients expectations.
The second was working with a Manchester-based milk distributor to create a solution which has taken what was a monthly process, to a weekly process initially, then daily and now due to the advancements in the tech world, can now be refreshed every two hours if needs be.
What is the toughest challenge you have faced in your role at Bespoke?
Transitioning to a much smaller company meant that there weren't as many processes in place as I was used to. In order to ready the company for growth, I had to spend a significant amount of time working and improving processes to ensure that we could scale efficiently. This was crucial, but difficult, because working hard whilst carving out time to break down processes and procedures and assessing which were the best ones to adopt for this size of company, was hugely time consuming.
What does a typical day in your role look like?
My day is generally a mixture of keeping in touch with clients and being on top of the work schedules to ensure everything is on track. I also spend a significant amount of time talking to the developers and analysts to ensure they are up-to-speed with the clients' requirements at all times. I see myself as the interface between external clients and internal teams. Crystal clear communication is the key factor here.
What do you think our industry is going to look like in 10 years?
I think there will be a gradual move away from businesses having such large IT teams which they are generally overly reliant on. The advancements in technology will allow employees to be far more self sufficient and in turn empowered.
More solutions and apps will be built because the traditional process will change. I see that the components of a solution will become more readily available, like building blocks which are ready to be easily stitched together, rather than having to code and create every single one from scratch. This means less risk for businesses in terms of time committed to digital transformation projects. I think in just a few more years there will be very little in the way of traditional 'on-premise' systems, as everything will be migrated to the cloud.
If you had an unlimited budget, what innovation would you want to create in our industry?
I would love to instantly automate the workflows for everything we do. Take moving house for example, it's a time consuming exercise having to call every single one of your providers and inform them of your new address. But wouldn't it be great if you only needed to do this once? You could inform your bank of your new address, who in turn would assess all of your direct debits and notify each company of your new details. It would be so much simpler and save people an awful lot of time.
If you could get a new skill in 10 minutes, what would it be?
To learn and fluently speak another language. I feel incredibly ignorant at times that I can only speak English. If I had to choose which language – I would say Spanish, mainly because it is widely spoken. Although if I was feeling the need to up the ante when it comes to the difficulty factor, then I would say Mandarin.
If you could go to any country (that you haven't been to) where would you go and why?
South America is somewhere I have never been, but I have enjoyed hearing many stories from friends about their time there. Peru stands out as somewhere I would like to visit.
To read more Bespoke Team interviews, click here.