More and more, businesses are turning to Power Apps as a way to create custom apps to suit their internal business needs. Power Apps is a low-code Microsoft tool that enables users to design and develop apps by dragging and dropping components into a flowchart-style formation.
There are two main types of Power Apps you'll come across – Canvas and Model-driven. Here, we'll explain the differences between them and the best use cases for each.
The two types of Power Apps
Canvas and Model-driven apps are similar in many ways. They are both business apps that can be created by non-developers, and they share many of the same or similar components.
Where they differ, however, is in their level of user control and the unique scenarios best suited to each one.
Canvas apps
Canvas Power Apps is based on, quite literally, a visual 'canvas' that's presented to users when they begin creating their app. It is often compared to a blank Powerpoint slide, which for many new users, makes it much less daunting.
Users can set about dragging and dropping various elements into their canvas, such as controls, actions, images or objects. No coding knowledge is required, but ideally, they will know how Excel operations work and already have some experience with web and application surfaces.
Once they have placed something onto their canvas, users have full control over how their finished app looks and are able to resize elements and format all its components. Canvas apps are known and loved for their high level of flexibility and customisation, so users don't need to worry about it looking basic or 'boilerplate'.
Model-driven apps
Model-driven apps, meanwhile, are based on a data-first approach. This means they start with a data model – this can be pre-existing in Dynamics 365 or Dataverse (formerly known as Common Data Service), or even built from scratch.
The end app is controlled by the data and information on which it is based, rather than the user creating it. There is less room for creativity and design than with a Canvas app, though Model-driven apps typically require a higher degree of technical knowledge.
Because Model-driven apps are able to generate data models, they are much more suitable for complex and sophisticated end-to-end solutions. In fact, most Microsoft apps, including the entire Dynamics 365 platform, are Model-driven apps!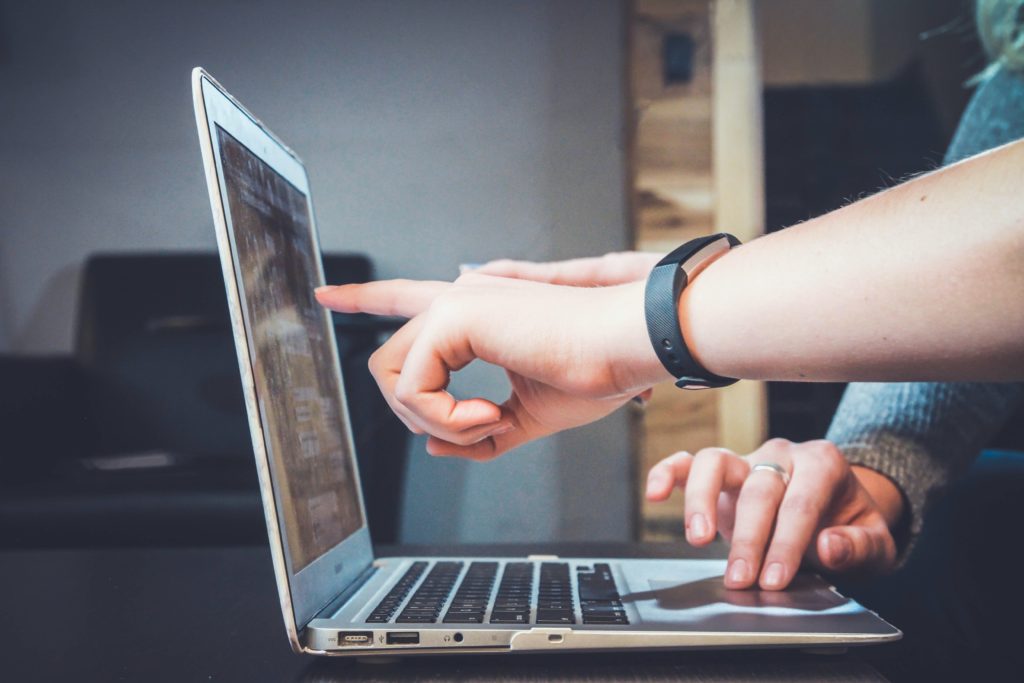 Canvas vs model-driven: which is best?
Let's take a look at Canvas and Model-driven apps in a little more detail, including their unique strengths and weaknesses, and where we'd use each one.
Canvas apps: pros & cons
Canvas apps come with many obvious benefits. One is their flexible integration – they are not restricted to one particular data source and can integrate data from over 200 different connectors, including Microsoft 365 and SharePoint.
Canvas apps are also very easy to use – if you can use PowerPoint and have a basic understanding of Excel formulas, you can build a Canvas app. There is no need to worry about structuring data – just intuitively drag and drop to your heart's content, and build an app that's just right for you.
Canvas apps also support version control, which can be helpful when you have beginners or more than one person working on a single app. With just one click, changes can be reverted and mistakes undid.
Microsoft also allows usage tracking in Canvas apps, which means creators can gain insight into how their app is performing and see what needs to be improved.
However, Canvas apps do have their limitations. Made primarily for mobile devices, they are not responsive by design and users can choose from only two layout options – portrait or landscape. There is the option to make your Canvas app responsive by adjusting the size and positioning of different controls in relation to the screen size using hard-coded values. However, this is repetitive and time-consuming and would take away from the whole ease of using Power Apps overall.
Canvas app use cases
Canvas apps tend to be most suited to task-based or role-based applications.
Some examples include:
Holiday requests and approvals
Event registration
Helpdesk ticketing
Recording/collecting data
Virtual checklists
Model-driven apps: pros & cons
Model-driven apps use a more rigid design than Canvas apps, as all of their components are selected based on underlying data. However, users can edit individual elements, and perhaps more importantly, Model-driven apps are responsive by design.
As Model-driven apps can be customised and adapted with JavaScript, they give developers significantly more options to customise the app to their needs, which would not be possible with out-of-the-box solutions.
Their functionality is comparable to that of Dynamics 365 Customer Engagement – from user roles to Exchange Integration and business process flows.
The main limitation of Model-driven apps, however, is that their design and layout is largely dictated by the components used. They can also only connect and interact with one data source, which is Dataverse.
Model-driven apps do not support version control, which means any unwanted changes or mistakes can only be reverted through subsequent deployment.
They also do not offer the same usage tracking features as Canvas apps, which means there is less opportunity to see how well the app is performing.
Model app use cases
Thanks to their data-first approach, Model-driven apps are better suited for apps that require complex business logic. Some examples include:
Designing business processes and workflows
Managing business opportunities
Customer service management
Event management
End-to-end solutions
Embedded Power Apps
There is also a third type of Power Apps – embedded Power Apps. Canvas apps can be embedded in Model-driven apps, with the latter providing the backend for the former. This combined use of the two is referred to as an embedded app.
Need help with Power Apps?
At Bespoke, we've been creating and playing with Power Apps for many years. If you're looking to get started with Power Apps or curious about how they can help your business, we're here to help. Get in touch with our team today to set up a chat with one of our friendly experts.