Most organisations will invest a lot of time and effort into doing research on a chosen product or platform. But what about the partner who they are trusting to work on the platform? We'd venture to say this is an area that gets a little less attention…and even sometimes completely overlooked..
Any partner you work with needs to have the skills, experience and qualifications to do what's needed with your chosen product or tool. This means not just providing you with a smooth implementation, but also helping you get the best out of your platform. Thankfully, when it comes to Microsoft products, Microsoft's partner designations are a dependable way to check that the partner you'll be working with has what it takes.
What is a Microsoft Gold Partner?
Microsoft's Partner designations are certifications that Microsoft also calls 'competencies', that demonstrate a company's level of experience and expertise in working with Microsoft's suite of products and services.
Each competency is made up of a variety of expectations and requirements that a partner must demonstrate in order to earn their partner status. Because Microsoft competencies are aligned with how customers buy, each one represents specific, proven skillset to customers that they can use to identify a company's unique capabilities.
For each competency, a partner can attain one of two levels: Silver or Gold. Though achieving Silver competency is certainly no small achievement, the difference between Gold and Silver is really quite important.
Silver Partner
A Microsoft Silver Partner will have demonstrated a specialised ability in a particular business solution area. This means they're able to offer the best solutions and undertake a rigorous and auditable approval process. They are among the top 5% of Microsoft Partners worldwide.
Gold Partner
A Microsoft Gold Partner, meanwhile, has achieved the highest certification in their chosen competency, showing an even higher level of expertise and proven skillset in a particular technology or service area. They are committed to providing the highest level of company customer care and all the benefits that a collaborative relationship with Microsoft has to offer.
Gold Partners are often recognised for their innovative business solutions, maximising the benefits they achieve for clients by intelligently handling Microsoft's solutions. They are among the top 1% of partners worldwide.
To achieve Microsoft Partner status, a business must achieve a number of attainment areas, including; a licensing overview assessment, customer references, customer satisfaction and a certain number of their team having achieved a specific exam and become Microsoft certified.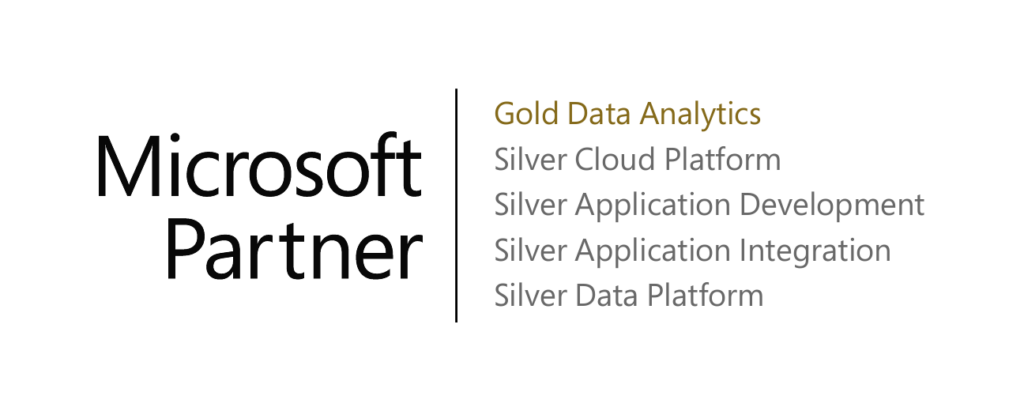 6 Reasons to work with a Microsoft Gold Partner
1. Rest easy with expertise you can truly trust
All Microsoft Gold Partners are required to meet rigorous standards and are regularly tested every 12 months, meaning they have to continually maintain and grow their knowledge in order to stay certified. This ensures that the team you're working with knows your product inside out, staying up to date with the latest updates and knowing exactly how to get the best out of it to suit your needs.
Gold certification also helps to make sure your partner has a 'deep bench', which means there are plenty of people qualified and available to help you at every stage of your project. This means the project is less likely to hit a snag if there's a team restructure or the person with the most expertise leaves the business. More resource also means faster turnaround time for tasks and issues.
When a company calls upon a partner to support it in its transition to new ways of working, it can expect that:
Certified experts are consulted
The solutions offered are adapted to their needs
They benefit from a follow-up service, supervised by the service provider.
2. Complete integration with your systems & services
A Gold Partner's expertise in Microsoft technologies also brings an additional essential advantage: perfect integration with customers' systems and an absolute knowledge of their business and IT issues.
Members of the Microsoft Partner network therefore benefit from the latest innovations and knowledge from the publisher, as well as from resources and infrastructures that guarantee the protection of their user/customer data, at no additional cost. This all adds up to a unique, custom-built system tailored to you.
3. Test drive ideas before making a commitment
Because Gold Partners have the advantage of getting licenses for demos and development, this enables them to develop proof of concepts for customers without the financial requirement.
Clients, therefore, can test their ideas live and in the flesh before having to commit to a costly financial or time-consuming partnership. Experience the real possible benefits of your proposed solution for yourself – before worrying about any of the implementation.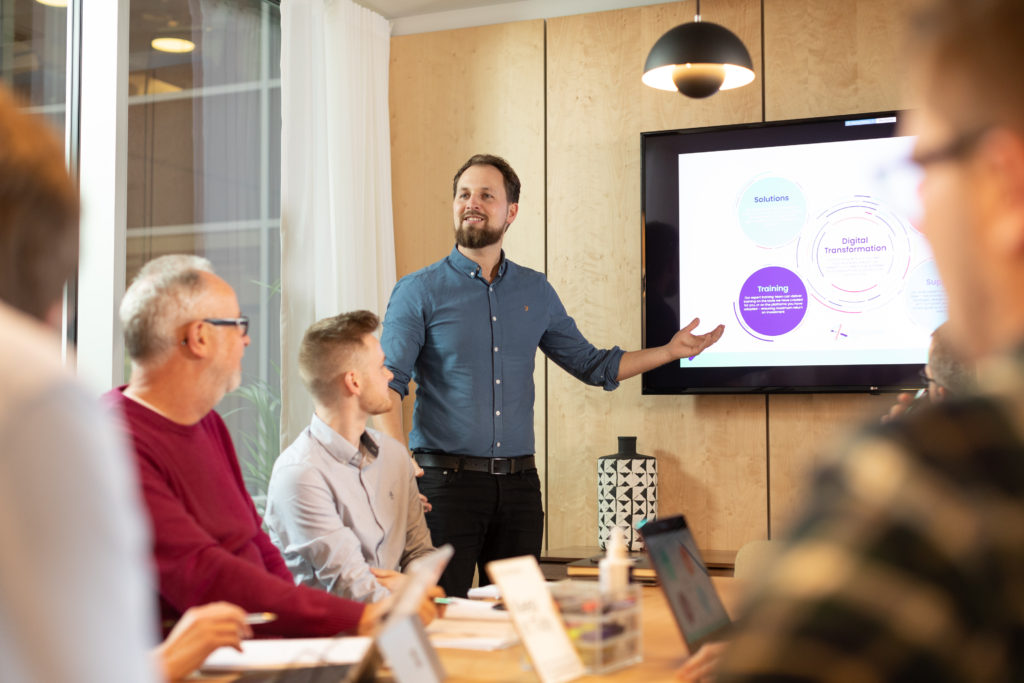 4. More hands-on help, from Microsoft itself
Gold partners have a direct connection to Microsoft, meaning it's the next best thing to working with Microsoft themselves!
Not only is Microsoft more involved from the beginning (adding value to your project straight away), they also provide elevated technical support, should your partner ever need help.
Luckily when working with a Gold Partner this won't often be likely, but sometimes even the best of us need a little extra assistance. When this does occur, Gold partners have the advantage of access to advanced support partners, meaning faster response times and quicker resolutions. If a case isn't progressing as fast as it should be, Gold Partners also have the option of escalating it via a dedicated escalation team.
5. Always benefit from the best solutions
Because Gold Partners always have access to the latest enhancements, clients can benefit from the best solutions, and so too can their customers.
Think of it this way: If you were looking for a surgeon to operate on you, would you feel more comfortable with one who had not had any medical training in 20 years, or the one who'd been continuously training and learning new advancements? Of course we'd place the surgeon with up-to-date training at a clear advantage.
The same can be said for Microsoft Partners. Those who are up to date not only know the product or technology like the back of their hands, but they also know best how to apply it to your specific requirements.
6. There with you, every step of the way
When you work with a Gold Certified Partner, you're not just getting a partner for the duration of the project. Instead, you'll be supported every step of the journey – from before work even begins to long after the implementation of a solution.
A Microsoft Gold Partner will:
Listen carefully to your needs, processes and pain points before the project, proposing a tailor-made solution or even a pilot or test phase
Provide training and support throughout the installation process, preparing communications and learning materials to ensure that employees are comfortable with the new changes
Continue to be available after project completion via a specialised after-sales service. This can take several forms, from a dedicated consultant or technical support, to training for newcomers.
Give your customers the Gold standard
Much like anything in life, when searching for a technology partner, you want to opt for the gold standard. This helps to ensure you'll be getting the absolute best in knowledge, experience and support…as well as increased peace of mind along the way.
As a Microsoft Gold certified partner, Bespoke has been recognised by Microsoft as having the skills and experience required to deliver quality solutions to our clients. Being a Microsoft Certified Gold Partner is credit to the fact that we only deliver the very best solutions, using the very best technology, using our expertise in Power BI, Power Apps, Power Automate and much more.
If you're looking for a dedicated Microsoft partner who can deliver the gold standard, we'd love to hear from you. Get in touch to arrange a free consultation with one of our experts today.
Microsoft Solutions Designated Partner
Microsoft Gold and Silver Partner status was replaced in October 2022 with Microsoft Designated Partner. At Bespoke XYZ, we're excited to share that not only have we achieved the "Data & AI" and "Digital & App Innovation" designations, we have also attained the "Advanced Specialisation in Low-Code Application Development". A major achievement, so huge congratulations to the team for making this possible. 
Read more about the Designated Partner Program here.