Name: Edina
Role: Marketing Executive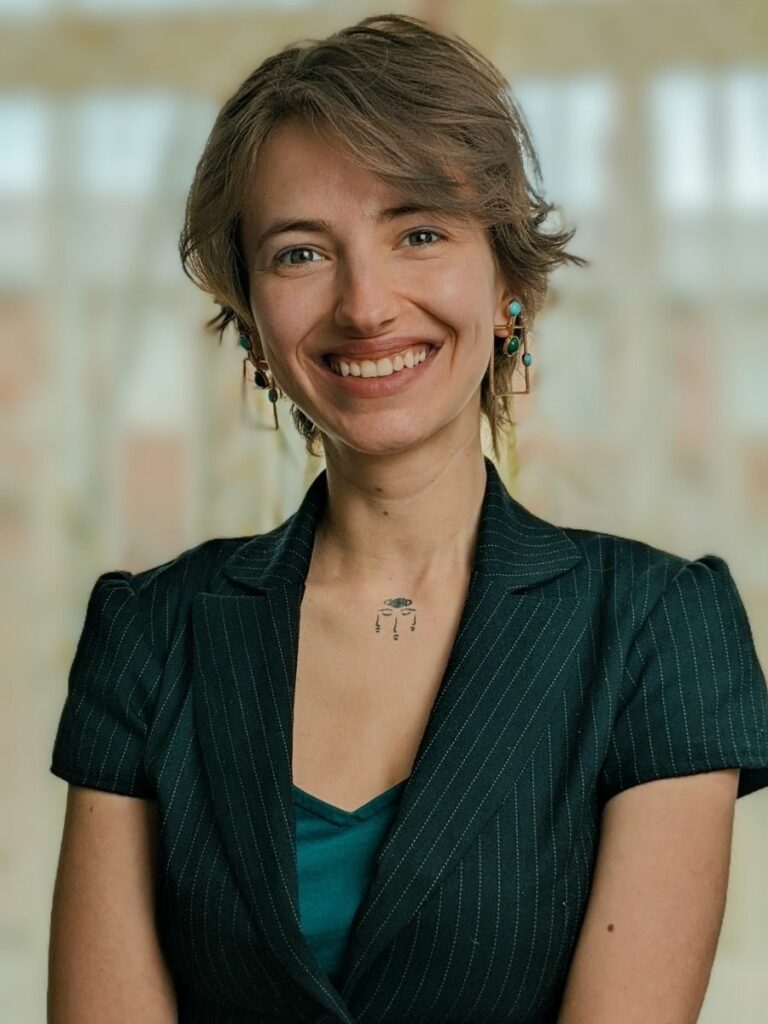 What's the most inspiring part of your job?
This is a great question. Being a modern marketer offers a lot of appealing opportunities and perks. The creative potential of our work is expanding while at the same time it is becoming more technically oriented. But the psychological side of working with people and for people is something that I've always found to be fascinating in my line of work. Our job is writing, creating, coming up with great ideas, building relationships, and having fun while at the same time providing genuine value to other people. What we do gives rise to a diverse range of emotional experiences and meanings. As long as I work in this field, I won't stop learning and developing skills, and I certainly won't have time to get bored. This is a job that I simply love!
How does your team/role benefit the rest of our company?
We actually do regular Marketing Roundups for this exact reason of keeping everyone else in our team on board with our efforts and why they matter. But to give a concise answer, marketing is all about connecting the dots between customers, content, data analytics and reputation, innovation and reach – all with the goal of providing an enhanced experience to customers, which is the heart of every business. Both analytical and creative thinking need to function together. Being brave and curious really pays off, especially in the continually growing marketing industry.
Have you implemented any changes due to Covid that you have been pleasantly surprised about / think you will continue post-Covid?
We all know Covid had an irreversible impact on how we perceive work. The unexpected change has given us the chance to rethink everything about the way we do our job, from start to finish. In addition, being able to work from home has allowed me to develop a better morning routine, which consists of the following steps: I get up, have breakfast, walk my cat and dog, and then return home to do some form of physical exercise or yoga before starting my workday. Our physical health has a big impact on how we feel. It has been quite beneficial to me in terms of my mental health, and I intend to continue engaging in this activity.
What advice would you give a candidate who wants to join our team of superstars?
Be authentic, enthusiastic, curious, and courageous! You are not supposed to have it all figured out. Someone once said, 'You can do anything with a positive attitude better than you can do it with a negative one.' Work with people who nourish you, spend time discovering who you really are and have fun doing it!
Do you have any skills or talents that most people don't know about?
I guess I do have a few hobbies not everyone knows about. The one I'm most proud of is my first upcycling pallets furniture project when I build from scratch my own king bed, coffee table and sofa. For me, it's like finding diamonds in the mud that could change the whole look of your home on a budget. In my free time, I also enjoy writing kids' stories, baking clay earrings, designing space t-shirts and painting.
How do you define success?
First and foremost, I would say having the heart in the right place and knowing your life is filled with abundance. Understanding that learning never stops and willingness to lose a few battles in order to win the war is an important lesson. Even if it takes years to achieve a goal, not giving up but understanding the difference between need and want is essential.
If I won the lottery tomorrow, I'd start a …. company
Probably a construction and interior design company. And you know, keep working here.
What do you want to make sure you do before you die?
Travel the world and immerse myself in as many different cultures and traditions as possible to learn and experience the collective human history with my own eyes. And of course, bungee jumping!
If you could interview one person (dead or alive) who would it be?
This is a really tough choice, and I don't think I can only pick one. I would love to spend all day talking to Socrate, Nietzche or Jean-Paul Sartre. Or even better, an interview with all three!
Are you messy or organised?
I think sometimes I am too organised, haha.
Which cartoon character would you most like to switch lives with?
Mabel from Gravity Falls or Clancy from The Midnight Gospel.
Would you rather be a tiny elephant or a giant hamster?
A tiny elephant. I would rather use my brains to my advantage to hide, survive and be free.
To read more Bespoke Team interviews, click here.