It's widely known that Microsoft's Powerapps platform is rapidly becoming the primary way for businesses to automate processes, modernise their legacy apps and solve business problems at scale, all while saving money and streamlining their processes.
In fact, so many businesses stand by the potential of Powerapps that 92% of the world's Fortune 500 are using it to level up their digital experiences – including Ernst & Young, Walgreens and Toyota, to name just a few.
It was announced recently that Microsoft's Powerapps has earned the company elite status as a Leader in the 2021 Gartner Magic Quadrant for Enterprise Low-Code Application Platforms. We believe this recognition is more than deserved and look forward to helping more businesses make Powerapps a part of their digital strategy.
Let's take a look at some of the unique benefits of low-code application platforms and what makes Powerapps a clear winner.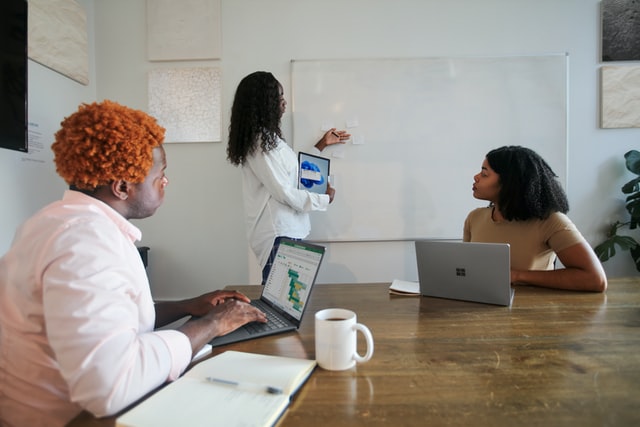 What is Powerapps?
Powerapps is a Microsoft tool that forms part of the Power Platform. It allows businesses to create custom apps to suit their internal needs and connect directly to their business data, whether stored in the underlying data platform (Microsoft Dataverse) or in various online and offline data sources such as SharePoint, Microsoft 365 or Dynamics 365, etc.
Thanks to its low-code style, Powerapps features an easy-to-use drag-and-drop interface where users can add different controls like text fields and choice fields, as well as media, forms and screens however they please. Once an app is created, users can simply publish it and share it with anyone in their organisation.
With Powerapps, users can create both model-driven and canvas-driven apps. Each of these has its own unique strengths and weaknesses, but above all, they provide an amazing amount of flexibility and the possibility to meet a variety of needs and uses.
The benefits of 'low code' platforms
Low-code (and no-code) development platforms are a type of visual software development environment that allow a wide range of developers to create mobile or web apps, without writing any code.
Using a simple drag-and-drop graphical interface and different application components, low-code platforms enable both enterprise developers and citizen developers (non-IT trained employees) to get involved hands-on with the app development process and uniquely tailor it to their needs.
Low-code platforms can still be used by professional developers, as it allows them to build applications quickly without having to write code line-by-line. But perhaps more groundbreakingly, they also enable citizen developers such as office administrators and small-business owners to build and test applications themselves. Not only does this save money, but it also means that apps can be turned around in a shorter space of time so business problems can be solved quickly.
Why Powerapps is one of the market's leading low-code platforms
Here are five ways Powerapps has earned its place as one of Garner's leading low-code application platforms.
Seamless integration and scale: Powerapps is built upon the full depth of Microsoft Dataverse and the Azure cloud, both of which allow the platform to be fully managed, secure and scalable. Robotic process automation (RPA) and built-in connectors to over 500 services offer customers endless integration and scale opportunities.
Supports fusion teams: Microsoft has made fusion teams a key area of focus over the past year, working on new, easier ways different types of users can work together. Powerapps enables developers to move gracefully from simple no-code to mission-critical sophistication, allowing citizen developers to work directly with pros for advanced solutions.
Proven reliability and support: Powerapps is built on a world-class identity platform, boasts more compliance certifications than any other vendor and offers market-leading governance controls. This provides organisations with complete confidence and peace of mind to change developer economics at scale.
Stay ahead with the latest innovation: Customers using Powerapps will benefit from Microsoft's constant innovation, helping them stay ahead of the curve with a fully integrated, superior experience. Advanced AI, Mixed Reality, and hyper-automation are already working at scale in production for customers in Power Apps, with recent announcements such as Power Fx and the infusion of natural language model GPT-3 into the Power Apps maker experience.
Built for a variety of developers: Perhaps most importantly, Powerapps meets every developer where they are to help them build better apps and become better developers. Its low-code platform is known as being one of the most intuitive and easy to learn, while also providing IT admins with exceptional application lifecycle management (ALM) , governance and administrative tooling.
Get started with Powerapps
As a Microsoft Designated Partner, we at Bespoke love finding new ways to push Powerapps to their limits. If you're looking to introduce Powerapps into your digital strategy, get in touch with our friendly team to see how we can help.