The way our brains process and retain key information often depends on the manner in which it is presented
It's not always easy to condense large data sets into a format that is clear, engaging and easy to understand. Presentation is therefore an integral part of the data puzzle and often requires the eye of somebody with previous experience to get it right first time.
Whether identifying areas for growth, spotting customer behaviour trends or forecasting sales volume, data visualisation tools offer a far easier way to convey important concepts compared to trawling through raw spreadsheet data. Customisable spreadsheet programs such as Excel are built for this very purpose and utilised by tens of thousands of organisations worldwide.
When decision makers and stakeholders within a business are able to grasp analytics and data patterns quickly, they can make key decisions quickly and with more assurance. This is why ambitious organisations all over the world are choosing to invest in their approach to visualising data.
Without solid presentation, businesses run the risk of weakening the impact of valuable insights to the point where they cannot be shared, understood and acted on.
Data visualisation techniques
There are countless techniques to translate information into a picture, chart or graph format, each dependant on the type and volume of data that you're dealing with. In fact, part of the challenge facing businesses is knowing exactly where to start.
Let's take a closer look at a few options that Excel offers:
Line graphs:

Line graphs are often used to track changes, patterns and trends over time. In fact, there are few better ways to show a graphical representation of the increase or decrease of specific data points. This makes line graphs particularly useful for comparing multiple sets of data over the same time period – year on year growth, for example.
Bar charts: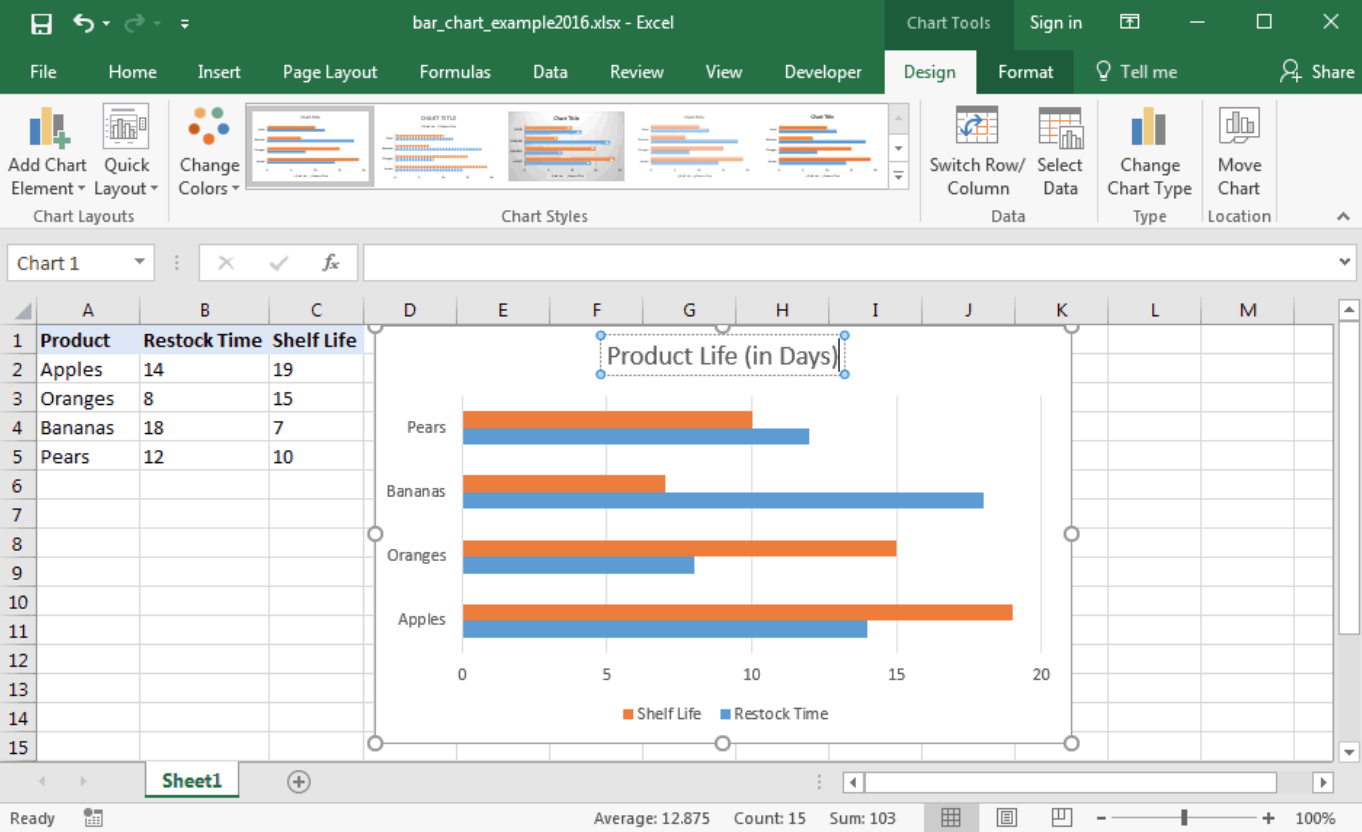 Bar charts are generally used for presenting the quantities of different categories, with the height of each bar representing value to a particular scale. This makes bar charts a good choice for those who wish to measure the difference in value between groups, as opposed to changes over time.
Scatter graphs: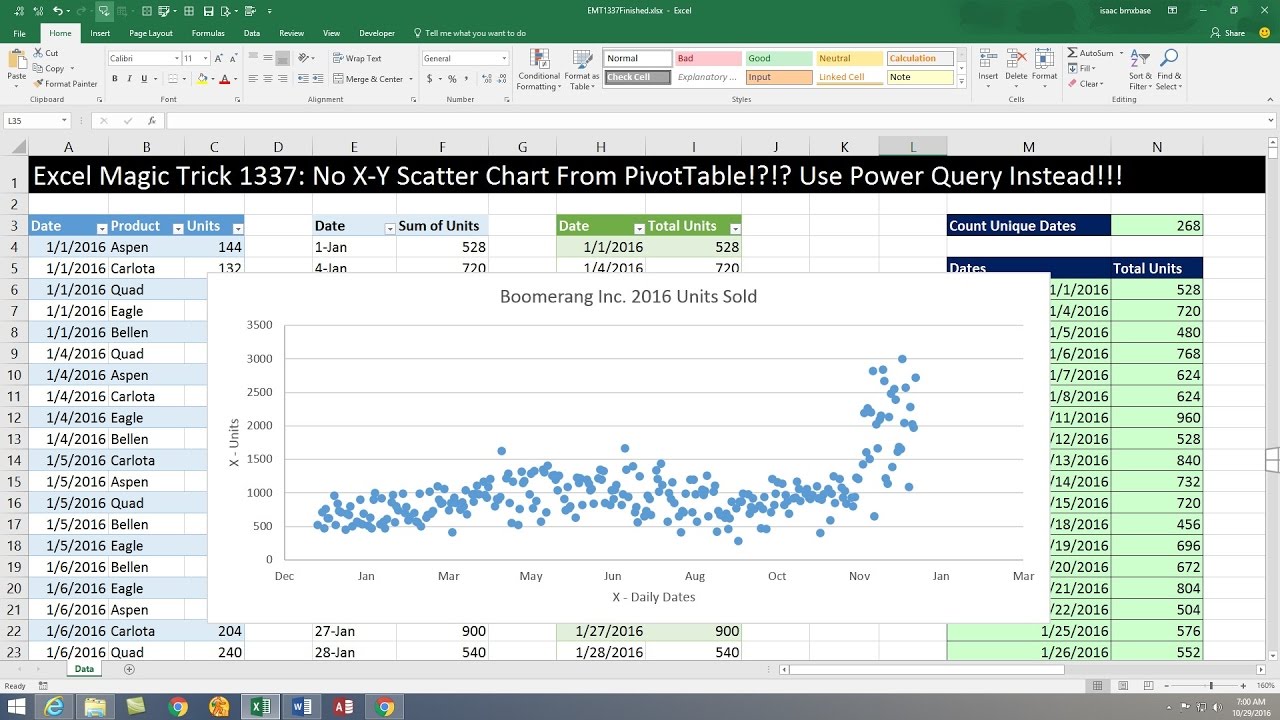 A scatter graph (or X-Y plot) is a 2D graph that shows the relationship between two distinct variables – usually one independent and one dependant. This type of graph is useful for identifying the overall strength of correlation between variables, as well as predicting the behaviour of the dependant variable involved.
Pie charts: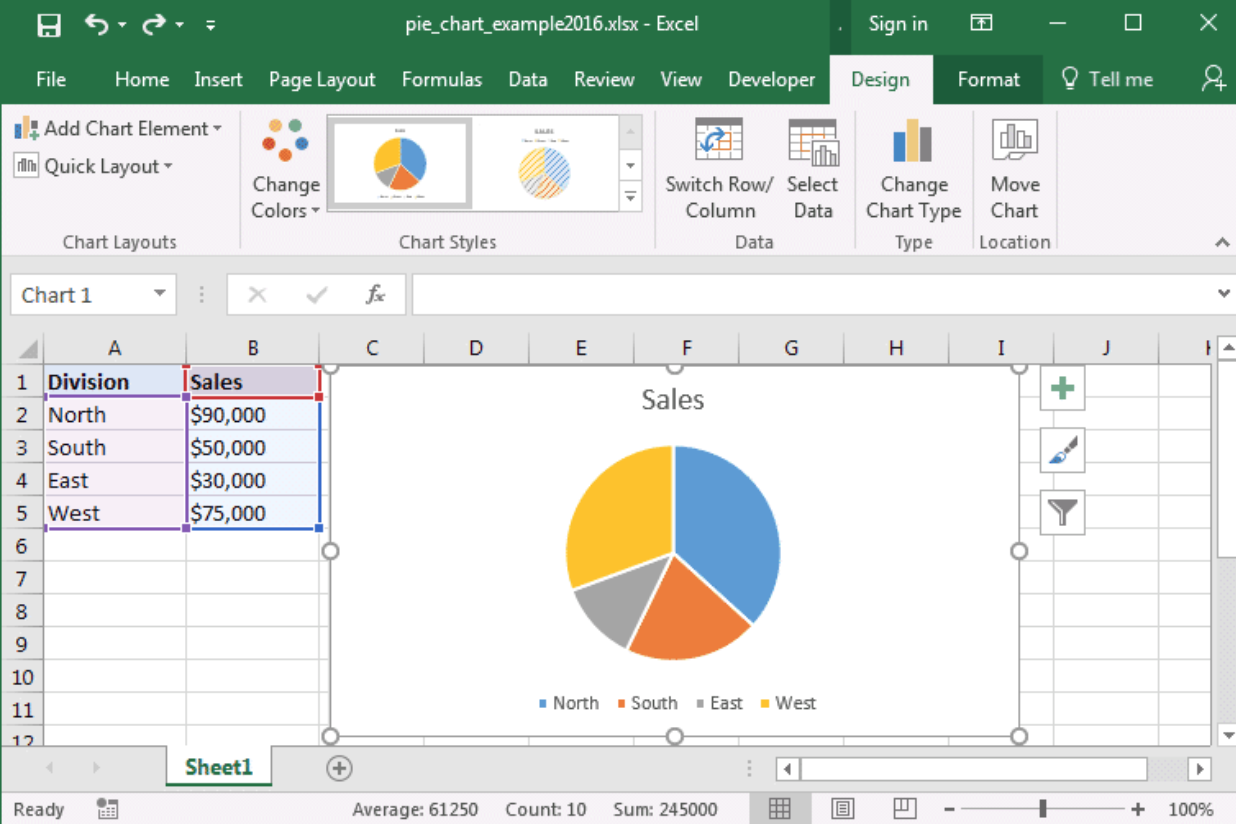 Pie charts are most commonly used to compare the individual parts of a whole. This type of chart works well when coupled with contextual information that is clear and easy to understand. However, it's perhaps not the best option if you are dealing with a large number of different data categories because each slice may become too small and difficult to estimate.
If your business is looking for more information on data visualisation, or you wish to find out more about the services that Bespoke Excel provide, get in touch with our team of expert Excel consultants today on 0161 883 2655.