Running a business isn't easy! A successful business relies on a harmonious flow of processes – otherwise, productivity suffers. Software is no exception. Failure to align your systems leads to wasted time and money, as well as frustrated employees. In fact, a whopping 62% of remote workers want their employers to provide better technology.
Fragmented tech and unaligned systems have become even more of an issue since the COVID-19 pandemic hit. Organisations were forced to dramatically rethink how they worked. Teams rushed to adopt basic synchronous tools. While they were sufficient at the time, it's only now that people are beginning to recognise the limitations of a variety of non-integrated software.
So, what is the solution?…
Microsoft Power Platform
Microsoft Power Platform is a one-stop shop that provides business intelligence and app development capabilities. The platform optimises everyday business processes and operations using data analysis, personalised dashboards, tailored applications, and real-time insights.
There's no need for your team to learn multiple systems or keep a notebook of endless logins for the various applications they use. The Power Platform literally has it all, meaning you can do more with less!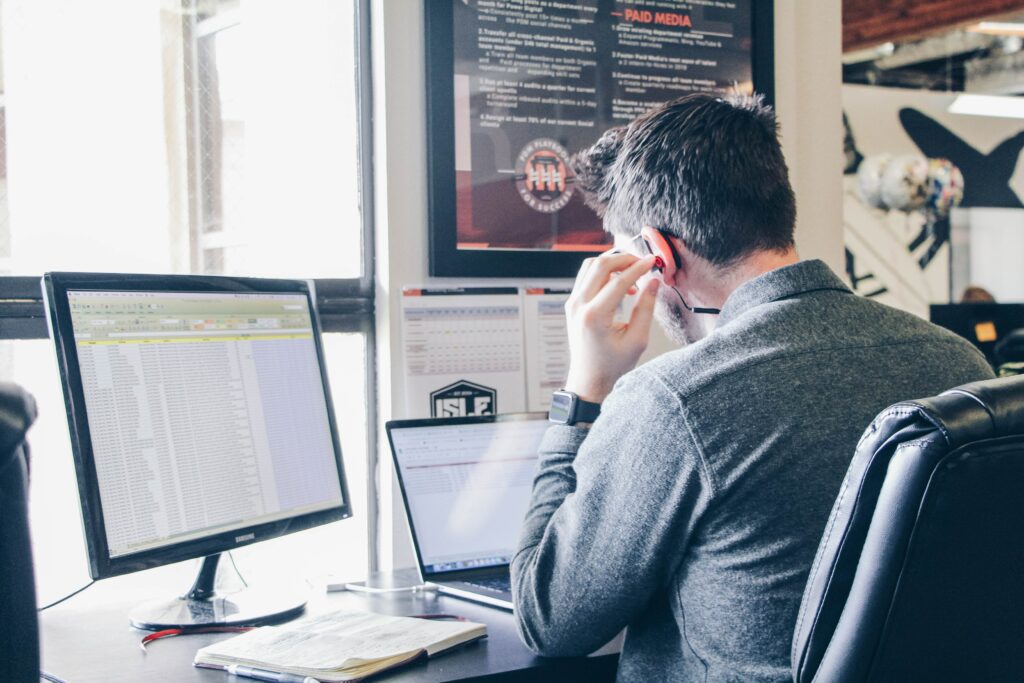 What is included as part of the Power Platform?
Power BI: Analyses data, discovers hidden insights, provides interactive visualisations, and connects data sources.
Power Automate (Previously known as Flow): Enhances productivity through workflow automation, artificial intelligence, and streamlining organisational processes.
PowerApps: A set of apps, services, data connectors, and platforms for developing custom applications.
Power Virtual Agents: Create and manage powerful chatbots that collect data and provide fast, efficient action to customers and employees.
Power Pages: Easily create secure, low-code, business-centric websites.
Let's look at how each of these apps can help your organisation do more with less…
Do more with Power BI
Making a decision based on a large volume of data can be disorienting for every organisation. A crucial aspect of making a decision is seeing the big picture, as that is what will allow you to gain the necessary insight into making the right choice.
With Power BI, you can look at each element as a whole. By displaying the data in a visual manner, users are able to see whatever information they need to make informed decisions quickly. So, it's hardly a surprise that lots of big companies are adopting Power BI to help them in this area.
Do more with Power Automate
In the past, mapping and automating business processes required programming. Those days are over! Using Microsoft Power Automate, it's easy!
With a drag-and-drop interface, users can automate repetitive tasks and business processes. By customising out-of-the-box templates to suit your specific business needs, even those with limited technical skills can get started quickly.
Hop over to this article if you want to check out some awesome examples of automation in the workplace using Power Automate.
Do more with Power Apps
PowerApps allow you to build custom apps quickly and easily using Microsoft's apps, services, and connectors.
PowerApps provide users with rich business logic and workflow capabilities. In other words, you can automate all those tedious manual business procedures everyone hates with digital tools. By developing your own apps, you can tailor them completely to fit the needs of your organisation, users, and workers.
Want to see what Power Apps can do? Here are some great PowerApps use cases to get you started.
Do more with Power Virtual Agents
An online storefront allows businesses to virtually be open 24/7 via their websites.
If at midnight on a Saturday, someone is searching for your products or services, they'll find you, read about you, watch videos, and download product information. It falls short however when it comes to answering a customer directly if they have a question.
So, what do you do when your business is closed, and someone enquires?
Power Virtual Agents allows you to build chatbots that can interact in natural, conversational language or anticipate questions based on a customer's current page. You can even get notifications sent to your phone if someone mentions a specific keyword.
Do more with Power Pages
Power Pages replaces the old access-based tools with data-driven web applications built on top of Power Apps Portals. Utilising the cloud-hosted Dataverse environment, Power Pages can work with existing data models, both within Power Platform and throughout Dynamics 365.
An application can be created using a web-based visual designer that allows you to pick and edit common layouts, add customisations, and link to data services. You can design and test queries before adding them to your site using a built-in data workspace.
Getting started with the Power Platform
When done right, the Power Platform helps organisations to skyrocket their productivity, improve their insights, and accelerate their business processes.
But, before you rush into it, it's important to map out a Power Platform strategy. Without one, you won't be able to take full advantage of the tools, with many organisations barely even using them at all.
For our clients, Bespoke XYZ implements a simple three-stage formula, which includes adoption planning, enablement, and action. We carry out an overall business evaluation that allows us to determine where each platform will bring the most value to the business.
Here's what our 8-week Pulse Power Platform adoption roadmap looks like in action…
Week 1-4: Adoption Planning: To understand the business needs and challenges, we identify key individuals, assess their technical readiness, and conduct detailed workshops.
Week 5-8: Enablement: A complete immersion in Power Platform, where you will learn how to design, deploy, and plan solutions.
Week 9+: Action: Based on the Power Platform strategy and skills acquired, we work with you to determine the optimal adoption route.
So, if you're interested in learning more about how the Power Platform can help your organisation using our proven framework, contact our team today.