Microsoft's PowerApps technology is taking the business world by storm lately. Not only does it help save significant time, money and resources, it also allows organisations to keep a hands-on approach to the app development process.
But what exactly can you do with PowerApps, and how can you tell if it's right for your business? We've rounded up some of the most valuable use-cases for PowerApps, to show just how clever this nifty little platform is.
First though – a brief reminder of why PowerApps is so darn cool…
What is PowerApps?
PowerApps is a Microsoft tool that allows both pro and basic users to create custom apps to suit their internal business needs. Using many features of the Office 365 and Microsoft platform, users can quickly build apps that connect directly to their business data, with an easy-to-use drag-and-drop interface to add different controls like text fields and choice fields, as well as media, forms and screens.
Combining less coding with automated testing, PowerApps is a pretty incredible way for businesses to take the app-building process into their own hands. According to Microsoft, 86% of the Fortune 500 are now using PowerApps, with an estimated 500 million new apps expected to be built by 2025.
PowerApps is a great way for organisations to save money, as not only are they able to produce a higher number of applications in the same space of time, they also remove the need to pay external fees for app development for quick and basic apps. Even more complex apps that require a professional developer, can be built in a shorter time and with reduced costs when built with PowerApps.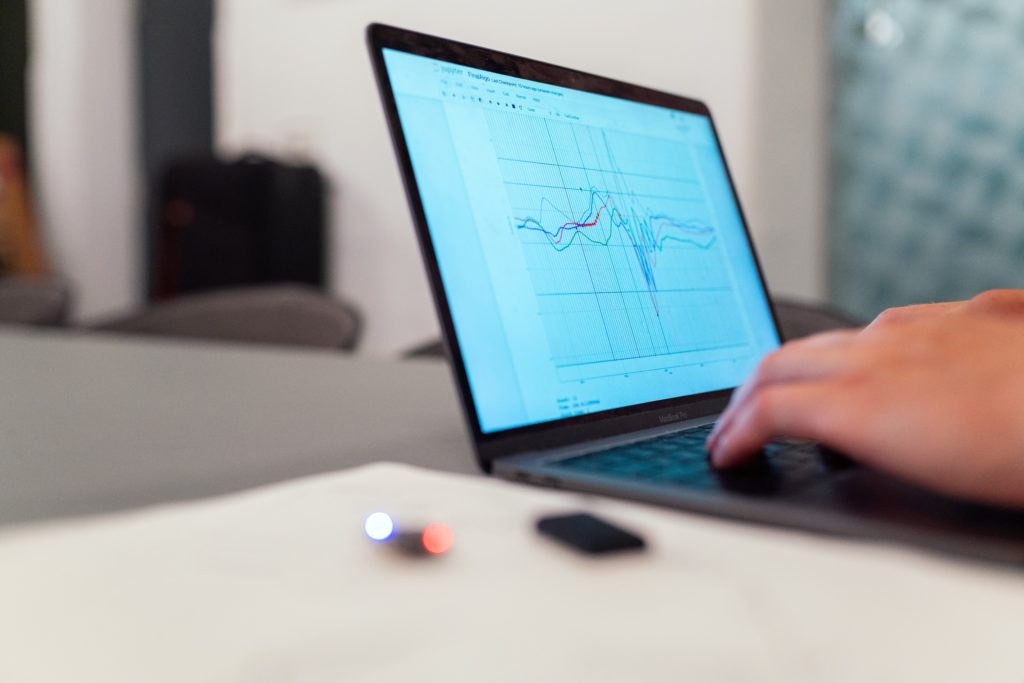 6 PowerApps Examples
So how exactly can PowerApps be used within your business? Here are six examples of PowerApps at work.
1. Expense approvals & reports
Expense approvals are a common source of stress for many organisations, with problems like missing receipts, inaccurate information and long approval processes making them tedious and cumbersome. Using PowerApps to manage the expense approval process means businesses can look forward to a smoother, straightforward process – and more importantly, prompt reimbursements.
With an expenses PowerApp, an employee can claim an expense by submitting a request with the relevant proofs. Their manager can then approve or reject the request and add any additional commentary, with the requester being kept up to date every step of the process through notifications. The app can also be used to view expense history, for quick and easy reporting on expenses for different departments and employees. The app can also be integrated with any existing HR system.
2. Employee holiday management
Microsoft's pre-built Leave Request PowerApp uses SharePoint Online to streamline the holiday booking system and makes light work of coordinating annual leave. As well as tracking employees' usual holiday requests, along with their entitlement balances, it can also track other types of leave such as time off in lieu, sickness, authorised absence and more.
Managers can also use this PowerApp to enforce requirements around different types of annual leave, such as a Christmas shutdown or preventing more than any number of people from taking leave on the same day.
3. 360 appraisal system
360 appraisals – holistic employee reviews that involve gathering various data including the anonymous views of colleagues and managers – can be a time-consuming process that many businesses simply don't have the time for. But instead of the long, manual tasks of document management, data gathering and reporting, all the usual requirements can be easily simplified with the use of PowerApps.
Microsoft PowerApps makes 360 appraisals easier with the ability to build a custom and system workflow using Power Automate and a powerful reporting dashboard using Power BI. With several built-up connectors that are available with PowerApps, the user can integrate this with the company's existing HR CRM, saving valuable time and energy.
4. Production orders
PowerApps can also be used in a business premise setting, such as a shop floor, to create a production order after receipt of a sales order. It can also be useful for field employees visiting client sites who need to complete a sales order or input client information away from the office.
The PowerApps integration with Dynamics 365 enables users to extract and insert data with easy-to-use forms. Users from different hierarchies can use the mobile app to enter client data into fixed fields, which is then saved on the preferred or existing system for analytics and report generation. Employees can have the ability to check stock levels on the go and create reports, while higher-level executives can see a holistic view of sales figures on custom dashboards.
5. Employee onboarding
Using PowerApps, companies can build an employee onboarding app that seamlessly integrates various data such as policy guides, team member contacts, and forms into a single platform. Not only does this give new employees a smooth and stress-free onboarding experience, but it also takes the strain away from HR teams in onboarding new hires.
The PowerApps Office Template Onboarding Tasks can also be used to simplify some of the initial set-up processes for new employees, allowing them to introduce themselves, fill out their Office 365 User profile and photo and track relevant onboarding tasks, all in one place.
6. Crisis management & communication
Crisis management and operational continuity are increasingly important for any organisation, especially after the Covid-19 pandemic when planning and preparedness were key.
PowerApps can be used to create your very own crisis communication app that broadcasts all-important employee information from SharePoint and manages them from your company's HR system. Share emerging developments as they happen along with location-specific emergency contacts, and quickly assist employees when they need help.
The app can also be used to keep a close watch on employees' health and well-being, as well as being there to answer any questions, offer support and increase employee collaboration.
Need help with PowerApps?
Here at Bespoke, our PowerApps consulting service can help you make the most of PowerApps – whether you're just getting started or have a custom solution in mind.
From building apps quickly and easily to learning more about Microsoft's development opportunities, we're here to lend a hand. Simply drop us a line and one of our friendly experts will be in touch.